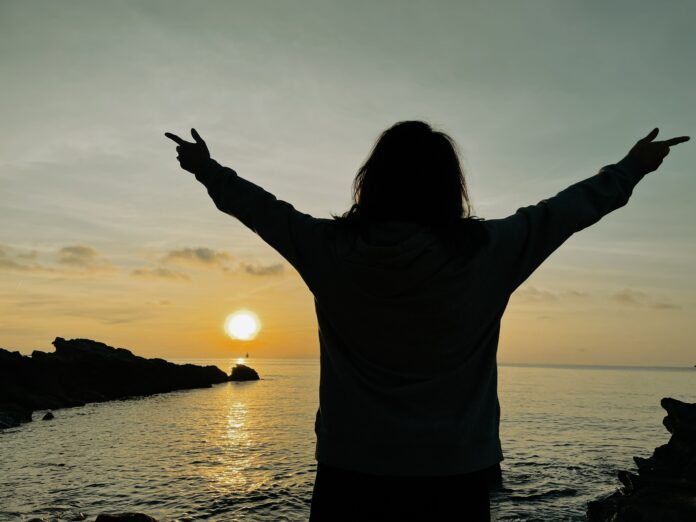 Disclaimer: The views and opinions expressed in this article are those of the authors and do not necessarily reflect the official position of Boiling Waters PH.
I am just a normal person, unseen and unbothered by other people's haps and views in life. We spend most of our time constructing the knowledge, experiences and wisdom we eminently need for the occurrence of our future just the way we want it to. In an epoch, we face adversities that emerge along the journey we chose to venture. We all have misrepresentations of life we've solely thought of. Some of us may perceive it in a way that it goes a merry-go-round of satisfactions and gaiety in disguise. In fact, it happens pragmatically, yet unsurprisingly. Life entails the triumphs we indulge and the misfortunes we obtain. Amidst all the defeat and collapse, we get drunk in our own tears and sorrows; but we inevitably learn from all of those. My life is a series of pragmatic occurrences and often I evoked episodes of its misrepresentation. I get overwhelmed when things fall into my place and happen the way I want it to. On the contrary, I get demoralized and easily disheartened when it happens in a complete opposite of it, especially if I've already expected a failure out of it. All of us wanted to experience serendipity, even myself. That's why I've chosen to stick into a naturalistic view of the development of our lives. We appreciate its beauty, principally if there are known existent factors for it; may it be the fortuity that happens; the victories we earn, also the happiness that we found; or it can be the people or a certain person we meet along the peregrination. For myself, it's that certain person that provides me motivation, will and the drive to always present my best and whose existence encourages me to reach my prime, unwarily. I've been gazing at her from a distance and due to low self-esteem, I never got the courage and the positive outlook on a circumstance if I introduce myself to her or just to merely approach her. It is a common narrative that our impression for that certain person is the complete opposite once we get to know him/her. I started to have a crush on her but it came to a comprehension that maybe it's just a limerence. Unfortunately, that certain time when I started to develop a crush on her, that was also the time when I found out that she was in a relationship with her significant other. But, things didn't end well for them. I was also in a rough spot in my life; an abyss that even light doesn't even dare to shine its light on. It was a chapter full of sorrows and self-assessment; questioning all the misery I've been in and if I really do deserve all of this. We've had an ugly past and traumas that drive us into dejection, but I chose to pick up a thing or two and bury all of those along with the hatchet. I made an oath to myself that if I tend to get interested in a person and develop certain emotions associated with her; then, I'll have to spare some time for myself and build everything from scratch. I only wanted a beautiful and monumental development of my entire self.  If I really wanted to love a person, I should learn to love myself first and foremost. Times have passed, I've seen the whole affliction of that certain person whom I developed feelings for, and that painful experience brought her into a mania of melancholia. I was not present during those times and I did make myself known to her, yet. But I've been praying for her during those times and for every period of her life she sees herself in. Thankfully, she was an epitome of a strong woman who didn't allow herself to get drowned in her own sorrows and rose in it. She was a battle-hardened daughter of God, who managed to be triumphant in her life's endeavors, even in the difficult times. She alleviated everything through God, by God and for God.  She was always one of the significant subjects of my prayers even before the day came that I decided to introduce myself to her and confessed; even shared conversations and eventually made her aware that my intentions towards her are genuine, clear and absolute at most. Yes, she is greatly alluring but that's not the main and solitary reason why I chose to accept her for everything that she is and isn't. Consequently, I learned to love her and expected no reciprocity; and also, I didn't ask for an inappropriate assurance from her of what our future holds. You know who you are and this letter is meant and written for you.
You fear God at most. You are strong and courageous. You are not discouraged and afraid for you know within yourself that God is with you wherever you decide to go. You do things out of passion before and somehow rekindled it, unwarily. If you feel like you're not yourself, I always make sure to keep you reminded about your capabilities and how you're truly a paramount and consummate figure, not only bound by my perspective but you should start seeing it within yourself as well. I'll make sure that you'll never lose your footing when the adversities you'll face are wearying, and your feet are kept firm to the ground. Charm and beauty are deceitful, but the woman who fears and hears the Lord is to be praised; and worthy of all unconditional love. You love your mom as much as you value your faith and devotion unto the Lord. It even reaches a point that you'll owe and absorb all the unfortunate events that came into her life. I made you realize that if you intend to drown yourself in sadness for the predicament she's in, your mom will be in a bottomless state of despondency. I adore you so much but everything is incomparable comparable to the love of a mother and the love that He has showered upon you. It would bring her into a major bleak if you intend to settle matters into your own hands. You've been the woman of my dreams; the one that suits beyond my ideals and whose perception I've developed won't ever change, beyond the worst of the worst. I realized that you don't have to remove all the jewels in your crown for me to carry. You don't need a smaller crown, too, as God wills it to let me carry you for the rest of my lifetime. After all, you don't need a man to do the things that you're capable of. You deserve a person who wants to be with you all throughout; the one that remains in troubled waters; the one who makes you feel and recognize within yourself that you possess the highest degree of royalty; and especially the one that gives you the type of love unrestrained within conditions and the convenience of one's situation.
Behind the frontage of your social media profiles and the dummy world you're living in before; I adore how you've managed to surpass each and every adversity that arrives. I adore how you expressed your spiritual outlook and devote your whole self to God. I adore how you've employed compassion for others. I adore how you can be goofy and childish sometimes. I adore how you complain about your physique even when there's nothing to be concerned about. I adore how you've set the standards for yourself to ensure that you deserve the best out of everything, even out of someone. I adore you for how you care for the people that matter most to you. I adore how you've been so passionate about your craft and shown signs of being an intellect. I adore how you usually feed off your hunger and worry about your body shape. I adore you for how you value quality time and mention your pet peeves. I adore you for wanting to love when you can say that you're wholly ready to commit. I adore you for surrendering everything to God and share what you have. I adore you for being my daily dose of serotonin. Most importantly, I adore you for being true to yourself and for how ironic you see yourself as little, even at your true level of exceptionality.
While you are busy reading this article, try mo rin makinig sa episode namin:
When all the chairs are empty, I'll patiently clap for you and my seat will always be vacated. You are worth the wait. Until it isn't my time yet in this world, I'll never get tired of adoring/loving you for who you are. I want to grow further with you in all aspects of our existence, especially spiritually. Thank you for existing and for bringing God with you into my life. In every lifetime, my soul will seek for you