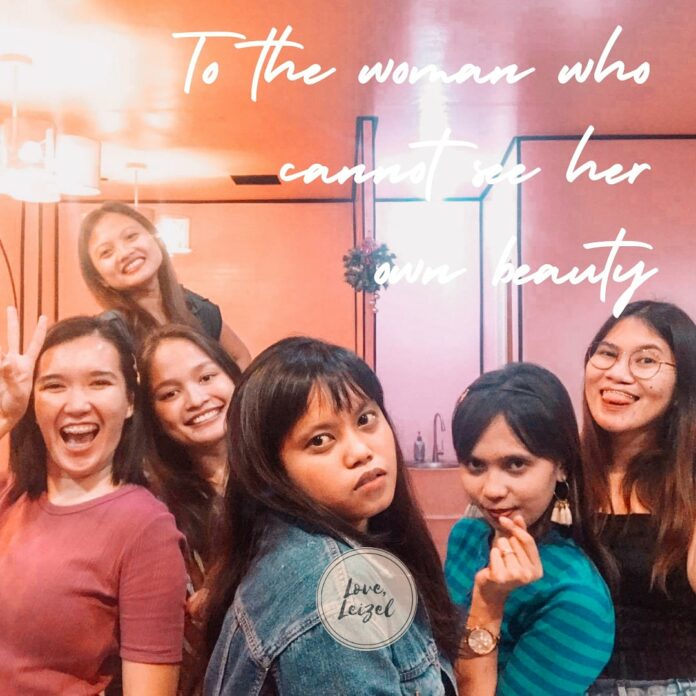 Disclaimer: The views and opinions expressed in this article are those of the authors and do not necessarily reflect the official position of Boiling Waters PH.
To the woman who cannot see her own beauty,
Have you ever looked in the mirror and wish you were somebody else?
Have you ever think of changing any features of your face or your body?
Have you ever compare yourself to others?
"Beauty is in the eye of the beholder," as they say, but preferably I would say, "Beauty is in the One who sees it." Believing in ourselves could be dangerous sometimes because when we no longer see the beauty in ourselves, when we start to consider the perception of beauty on the world's standard–our flaws and imperfections–were all that we see and we begin to see ourselves unworthy; not good enough.
A lot of times we listen to what people has to say rather than listen to the One who created us. A lot of times we see ourselves by what they've seen in us rather than seeing ourselves by the One who sees it all.
Woman, your beauty is not based on what they say or what they've seen in you. Your beauty is not about you – it's about your Creator. When you cannot see your own beauty, God sees it all. Even the ugliest part of it, your flaws, your imperfections, your darkest side. He sees it all. That's why He calls you beautiful for choosing to be brave and strong every day when it seems the world is against you, He sees the real you – the true beauty within you.
You are uniquely beautiful in your own way–whether they see it or not–what matters most is what He see and says. You are who God says you are.
Happy International Women's Month!
Love,
Leizel