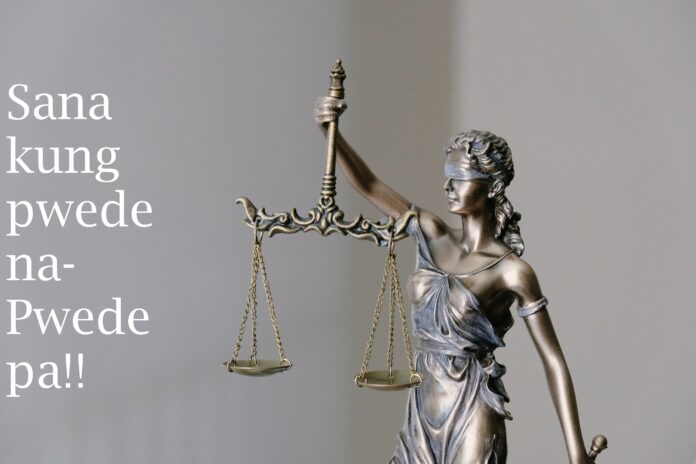 Disclaimer: The views and opinions expressed in this article are those of the authors and do not necessarily reflect the official position of Boiling Waters PH.
Hi,
First of all, I just want to clarify that nothing is wrong. I just felt like writing this letter to ease this burden inside my heart.
Secondly, I want you to know that I am really into you. As a matter of fact, I have been completely fallen in love with you.
While you are busy reading this article, try mo rin makinig sa episode namin:
Lastly, I hope that we can still be friends after reading this letter of mine.
To my future Lawyer "Girlfriend",
I know that this is not a secret to you anymore. I know that you have already unveiled the mysteries that were deeply hidden inside my heart.
Being with you for the longest time, makes me realized that I have been completely inlove with you. Besides, I have confessed that feeling already.
You as a person has the biggest influence in me throughout my venture to create a better me than what I am today. You were the only person that never judges me and never discredited my sacrifices towards achieving my goal. You are an inspiration to me.
As a matter of fact, I want to bring this relationship to a higher level, boyfriend-girlfriend relationship, that is.
Yet, I have  seen all your sacrifices towards finishing law school. I am a witness of those sleepless nights you had, studying your codals.
Those shed of tears that fall from your eyes because of the difficulty that you were going through.
Those not properly answered recitations because of your difficulty in balancing your work and your studies.
I am a witness on all those things.
Because of that, I have decided not to pursue you yet (but that does not mean That I am not into you). I just want you to focus on your personal goals as of now.
I know that working to become a lawyer is tiring, draining where you'll reach the point of quitting.
I want you to make those goal of yours tangible.
Me? I'll also work for my self to become a full pledged journalist.
Lets work on each other goals. Lets just allow time to dictate as to when we become ready to be with each other.
Just don't forget that I am always here, and is wiling to be your shoulder to lean on, whenever you become tired.
I'll never abandon you when you fell empty because of your sacrifices.
I'll just love you from the shadows, and let time unveil the real feelings we had for each other.
To my future girlfriend that will certainly become a LAWYER,
SANA KUNG PWEDE NA, PWEDE PA.
I LOVE YOU.