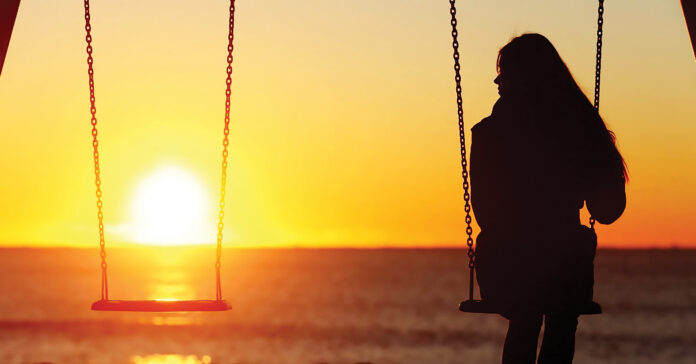 Disclaimer: The views and opinions expressed in this article are those of the authors and do not necessarily reflect the official position of Boiling Waters PH.
We often read books, watch inspirational videos, and hear podcasts, saying it's never a bad thing to be single. That we should use this alone time wisely and productively. To be good at being single. Because it will surely be worth the wait when that time comes, and you finally meet that special one. Someone that God destined you to be with. Your soulmate. Your twin flame. Whatever you wanted to call that one person you've been waiting for your whole life. But what if he didn't come?
What if we waited and waited and waited but he didn't show up? And it's not even impossible to begin with. Not all people end up with someone. And it's something we often forgot to be prepared for. We're often too optimistic that if only we patiently wait and prepare ourselves for his arrival, he will definitely come. No matter what. It's not even a question we acknowledged in our head. It's not a question we dared try to answer. Why? Simply because we are afraid of it. Of that very question. Of that very thought. Of all the what-ifs. We couldn't even imagine it for a second.
We were raised in a world where growing up, finding a partner, marrying him and building a family is a norm. Where finding a boyfriend is as important as finding the right career path for you. Meeting a man is something that automatically became part of our life. It's a chapter we've all been told to experience at one point in our life. And missing that chapter is something that no one talks about. But it is a reality. And it happens to some. And may also happen to us.
While you are busy reading this article, try mo rin makinig sa episode namin:
What if no one will hold our hand when we grow old? What if no one will be there to wipe away our tears whenever we're sad, and laugh with whenever we're happy? What if there will never be someone to hug and kiss us goodnight, and greet us good morning every new day in our life? What if we never find someone to eat with every breakfast, every lunch, and every dinner of everyday? What if there's no one we can share our life with? What if God decided not to write a love story for us? What if we will have to spend our whole life alone with no one to do each and every little thing with, about life? Are we prepared?
Maybe to be good at being single not only means preparing ourselves and waiting for that one person to come. Maybe it's also about preparing ourselves that no one might come anyway. Maybe it's not only about waiting but also accepting that it might be different for each and every one of us. Maybe making the best of our singlehood also means preparing to do life alone, whatever happens. And to be happy about it. Because we know that, if God never created a better half for us, simply means we're already whole alone.