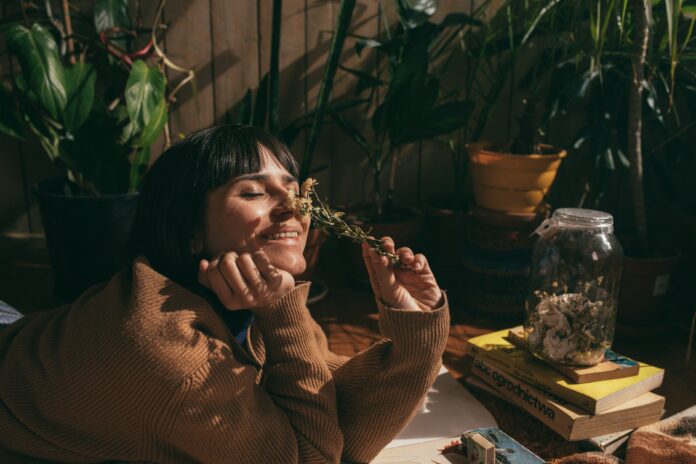 Disclaimer: The views and opinions expressed in this article are those of the authors and do not necessarily reflect the official position of Boiling Waters PH.
We're all stuck within the confinement of our homes and waiting for the storm of Covid-19 to end; as we wait patiently and wrestle with our thoughts, fears, and hurricane-like emotions, we do countless things to be productive and stay sane.

You probably find your nose stuck in a book from time to time to make sense of what is happening or serve as an escape in our reality.

In celebration of World Book Day 2021, let us dig deeper into the top nine Christian books. I highly recommend you should read this pandemic.
Good or God?: Why Good Without God Isn't Enough by John Bevere
This Christian book will challenge your belief in what you think is good. It will invite you to dig deeper into the word of God and see for yourself what is considered reasonable in the eyes and perception of God.

If you're wondering what is the very definition of the word good amidst the misconceptions and darkness that we're all experiencing, you better read this book. 
Bandersnatch: An Invitation to Explore Your Unconventional Soul by Erika Morrison


Fans of Alice in Wonderland will find this Christian book a delight! If you're looking for a lyrical book, outlandish yet will shake your core, then Bandersnatch should be on your to-read list.
This book will help you tap into your creative soul and see how God can work in wonders. This book will help you embrace your unique self and inner intricacies and it will also help you understand God more.


Love Story: The Hand that Holds Us From the Garden to the Gate by Nichole Nordeman


Nichole Nordeman is a Grammy-nominated artist who wrote this book inspired by the Christian album The Story. This insightful and beautiful book will walk you through the pain, emotions, struggles, worlds of each bible character from Adam and Eve to Jesus. It's a love story written with love and passion for the word of God.

It's a poignant book that will make you know more about each character in a relatable way. Each page will grip you and make you hold onto your faith. You can also listen to the album The Story while reading this book since it'll complement the stories for a better devotional experience.

Wrestling With Wonder: A Transformational Journey Through the Life of Mary by Marlo M Schalesky
If you're curious about what Mary's mother of Jesus was feeling from the moment she learned that she's the mother of the messiah to her journey and faith in God, this book is the perfect recommendation for you.

It's a beautiful book that perfectly encaptures having faith despite your fears and not knowing what the future holds. It also shows the character of Mary and many untold stories about her life.
Still LoLo: A Spinning Propeller, a Horrific Accident, and a Family's Journey of Hope by Lauren Scruggs




In this compelling memoir, Lauren Scruggs or Lolo shares her story on how her life changed 360 degrees when an accident occurred in her life. It shows the power of God in times of unexpected situations, having a Christian community, and faith in God amidst trial.

She also shared her story from being a successful fashion journalist to her recovery journey. Prepare your tissues as you read since her story and struggles will surely pull your heartstrings.

Everyday Genesis: Inviting God to Re-Create You by Nika Maples


Need a book that will help you deal with the pandemic? How about a book that will energize your soul with every page?

Every day Genesis invites you to dig deeper into the book of Genesis and walk with God like the setting in the Garden of Eden. It also helps you make a move in starting over and seeing God's hand and provision as you kickstart your journey with him.
Full: Food, Jesus, and the Battle for Satisfaction by Asheritah Ciuciu


Food has become an integral part of our lives especially this pandemic, most of us have resorted to food to comfort us. This book will make us crave for wanting Jesus more and balance not overeating on food; it also tackles our relationship with food and the pitfalls that come from it.

Full is the book that will satisfy not only your soul with God's words and the insightful stories and wisdom Asheritah Ciuciu has. Dig in this book, and you'll turn the page wanting more.


Come Matter Here: Your Invitation to Be Here in a Getting There World by Hannah Brencher

You'll find it hard to put this book down when you start reading it. Come Matter Here, and the book will help you make sense of your struggles, pain and sit with God in the process. Each page is packed with stories of faith and reality from the author Hannah.

You will laugh, cry and see yourself in every word and feel that you're not alone. It's the perfect book for this pandemic since it'll make you feel less lonely, more understood, and break your self-limiting beliefs that you're unworthy.


Holy Hustle: Embracing a Work-Hard, Rest-Well Life by Crystal Stine



We're all addicted to the hustle, craving validation for our hard work and since it's the pandemic, finding work-life balance seems impossible.

Holy Hustle is the perfect book to read whenever you need to breathe and pause in the work-driven world that we now live in. Crystal will invite you to rest without feeling guilt, honoring God in your work and passion projects.

This is a guilt-free book to read whenever you're trying to squeeze in devotion time in your busy schedule.
Conclusion:

Let us remember that Christian books are supplementary to our faith, but nothing defeats the essence and power of the living word, which is the Bible.
As for God, his way is perfect:
The Lord's word is flawless;
He shields all who take refuge in him.
Christian books offer us relief, perspective, and a companion in these dark times, but the living word of God shows us life, soul nourishment, and encouragement to go on with our lives. It offers us countless stories and wisdom.
Your word is a lamp for my feet,
a light on my path.
The Bible is powerful among all books that we have read, even if it's a Christian book, since it has purpose and life.

All Scripture is God-breathed and is useful for teaching, rebuking, correcting, and training in righteousness, so that the servant of God may be thoroughly equipped for every good work.