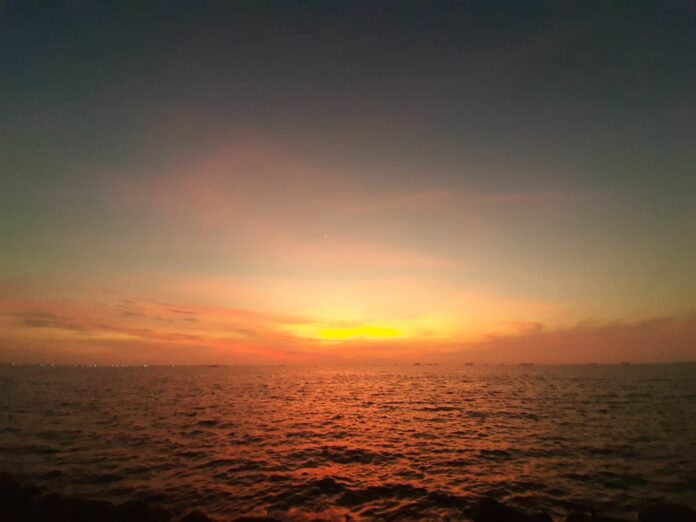 Disclaimer: The views and opinions expressed in this article are those of the authors and do not necessarily reflect the official position of Boiling Waters PH.
April 17, 2021
"I'm in love with the sunset."
Those were the last word she said to me before she walked away that day… and I still remember how the sun's ray made her eyes shine.
While you are busy reading this article, try mo rin makinig sa episode namin:
You can actually call me crazy for being in love with her despite knowing that whatever I'm feeling for her can never be reciprocated. I'm in love with her like how in love she is with the sunset. And I think it's beautiful.
I stayed by her side all the time she needed someone to vent out to. Not that I'm regretting it. I actually loved and held those times dear to me. She has been my dream girl and I have been vocal to her since day one.
We're cool. We're cool even after I confessed my feelings for her. She never turn me down nor felt awkward around me. She took my confession lightly and managed to keep it cool between us. She continued being her- the girl I adore so much.
Just when I thought we're slowly walking to the same direction, she asked me if we can do a "chit-chat" where the sun sets beautifully and magically.
We did.
I can still recall how giddy I was that time that I even looked for a very beautiful and solemn place because at the back of my mind, I'm thinking that it was a "date"… a date that's just the two of us… a date where she'll make me the happiest man. But it wasn't. She didn't.
Instead, she made me the loneliest man that day.
"I love you."
"I'm in love with the sunset."
Months after, I found a letter inside the bag I carried that day. I don't know how you're able to put it inside but all I can say is, you brought me to tears once more as I read it.
"Dear Bestfriend,
You are a wonderful sunrise every girl would ever hope to wake up with. Your energy is as bright and warm as the sunrise. Your smile always beaming like sun. You're one ball of a summer I've ever had in my life. Days with you were all nothing but pure bliss. How I wish I could stay with you, wake up with the sunrise like you, but I can't.
I've been contemplating whether to say this or not but in the end, here it is… written in a small piece of paper.
I would like to love you back.
I tried to love the sunrise but it's like trying to remember someone I never met.
You're a sunrise everyone would want to wake up with but I'm in love with the sunset.
Sucker for sunsets,
G."
After that, I received a call from an unknown number and what I heard next made me drop on my knees.
I can take no matter how many times you say that you'll never love the sunrise, but to know that you left as the sun sets, broke me more.
If only I knew that day would be the last time I'd ever see your smile and eyes shine, I would've stare at them longer.
I may be the sunrise everyone would hope to wake up with, but you'll always be the sunset I'd ever love to see again.
The sunrise I'd love to end my each day with.
I love you more than you love the sunset.
***
Words and photo are from yours truly.