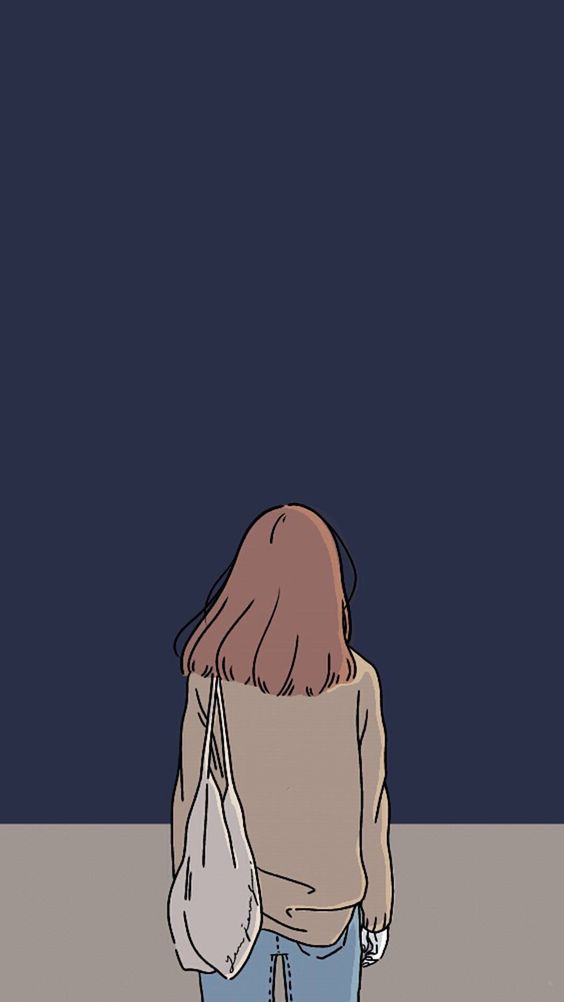 She is having these unforgettable thoughts that haunt her over and over. Her heart is screaming because of the pain she's hiding from everybody. Because she knows she will be judged radically and if anyone might understand her, he or she will just say that it is not right to pursue that hidden love. God knows she is fighting against it; but the more she forgets about it, the more it grows stronger and stronger. Since she cannot tell anybody about it, only her pain and paper is her sole companion and good listener.
You have shown her love, a one great love that she never experienced from anybody. You are unique, kind, gentle and very patient. She could not even believe that a guy like really exist. She cannot handle to hurt you, but she did, she just did! She's happy that you helped her smile even if it's too hard for her. She had gone through many pains and depression from her past, and that's why it is not easy for her to love again. She's sorry for hurting you all the time. Believe me she did not mean it. She valued all presence and effort. She's so thankful you've been part of her life. You gave her enough reason to believe in true love; you showed her one. But she regrets it her entire life that she haven't gave herself a chance to love you back.
The moment she saw you after several years, she felt strange. She was shocked and almost surprised. She saw you as a successful person now. She's really thankful that you are really blessed and great. Her heart melted when you ignored her. You saw her twice and did not even bother to smile. She thinks you don't want to remember her anymore, you're okay now and she thinks you don't need her at all. How many times do you have to ignore her every time she sees you? Is it a sign that you want to erase her from your memory? Is she one of your worst nightmares?
For now, her heart is screaming loudly. But it seems like she is inside the box and nobody hears it. One thing is really for sure, she really missed you. And she feels sad, extremely sad, whenever you pop out her mind.