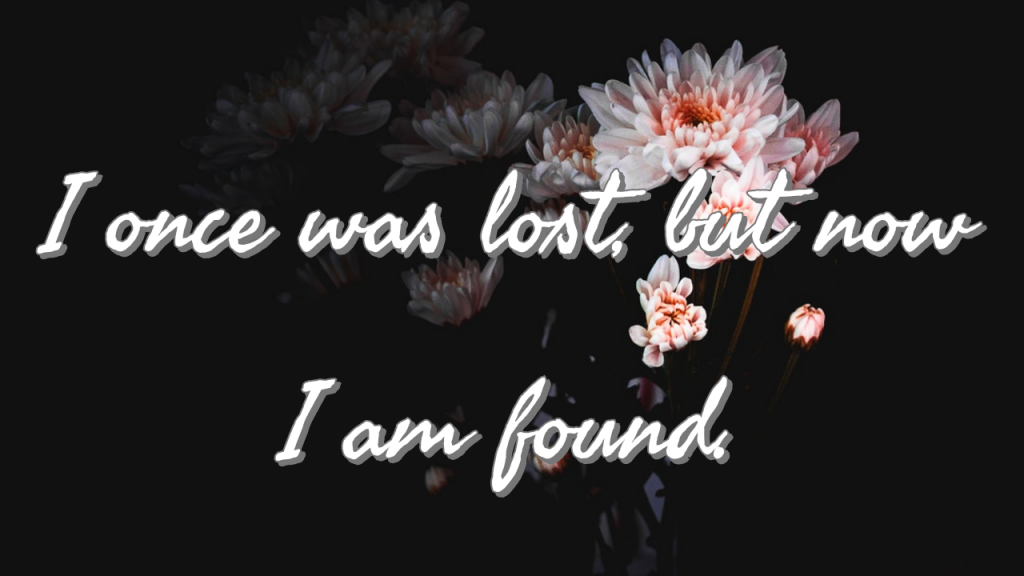 Once was lost, but now I am found.

Maybe you are broken now, broken due to expectations, disappointments from other people or to yourself, broken because of your relationship with other people, broken because of what you've experienced on your past, broken because of your some failures in life.

When we are in the midst of brokenness and sadness, it is easy for us to see what has lost than what we have. Most of the times when we are in pain we recall more our broken moments, than the joy and comfort that God has been given to us. We always asked God, why did it happen? Why we need to suffer like this? Why we need to go through a process like this? Yes we may not understand His plan, but sometimes it is His way for us to see Him once again in our life. To appreciate every little pieces that He gave to you. To embrace the process without questioning Him. For you to trust Him more, more than yourself.

There are times we feel drained and empty, because we tend to fix those situations, that only God can fix it. We tend to trust more our own, than on Him. We tend to rely more on other people, than on Him. No person is perfect, no person who doesn't make sin. but there is a perfect God who can make a person perfect inside of their hearts.


Let God used your brokenness and emptiness, for you to be filled by His love, to experience the genuine love, for you to experience your greatest breakthrough that awaits on you. Sometimes he let you to be empty, for you to be filled by Him. Because if you are already filled by the world, there will be no space in your life for you to experience His great love and plans. You are not walking alone. You are walking with the one who will never leave you nor forsake you.


There will be trials will come on your way as you walk towards your journey, but the difference is you are now walking in your journey with God with a joy and love in your heart.


Maybe you once was lost, but now in Him you are found.