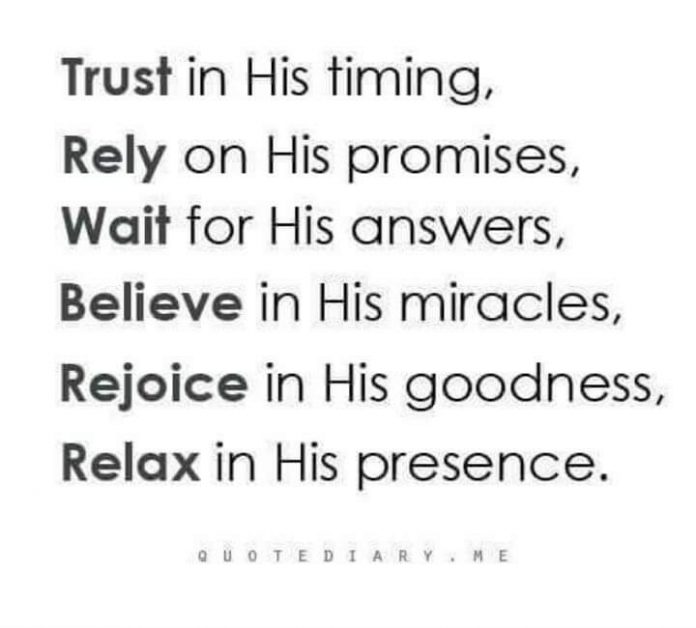 Disclaimer: The views and opinions expressed in this article are those of the authors and do not necessarily reflect the official position of Boiling Waters PH.
What life can offer to me? No matter what it is, life has taught me to be jovial, I knew that there's nothing to reck about.
God known me in every single way, others might misunderstood my actions and please try to confront me if ever there is, so that I can show you if who really I am inside and out. I understand if there's hesitation; but I would love to hear your side. I wanted to know you more and I'd like to hear how God molded you.
As I continue my journey, I encountered an excruciating situations that I almost wanted to quit. I questioned His presence and if He really cares, I chose to be alone 'coz I said that I don't wanna bother anyone, I was wondering if He really hears my anguished, I cried out to the Lord but I felt like He's deaf and turned His back on me. Those were the times that I was in distress. I was preoccupied by so many things and unknowingly that through my thoughts and actions I was captivated by the enemy's trapped.
While you are busy reading this article, try mo rin makinig sa episode namin:
Quitting is not the answer and it will never be. I paused for awhile; I assessed myself and God showed me the way, the truth and the life. Jesus is the answer; confusions might come but never dwell on it. Resist the devil and he will flee. .
Our journey wasn't an easy as 1,2,3… Despite of the struggles that I encountered God revealed to me the key of a successful journey. Immersing yourself in His presence will help you to know Him even more. Spending quality time and constant communications through prayer is the key in building your relationships deeper and setting your foundation in a solid rock.
TRUST IN HIS TIMING 'coz God known you even better than yourself. It might take longer than the usual but surely it will. There is a right time for everything and in due time you will understand the reasons behind these.
RELY ON HIS PROMISES 'coz God is not a liar and when he says it, He really meant it. For He is able to do exceeding abundantly above all that we ask or think and His ways and plans is always higher than ours.
WAIT FOR HIS ANSWERS, 'coz God always wanted the best for you. In every prayers He always answers. It's either a "YES, NO or WAIT". If He says yes surely your smile is from ear to ear, but what about He answered the other way around?.. When He said No! It doesn't mean He doesn't want you to be happy. Sometimes it's His way of showing you that His plans is far better than what you think. You just have to wait for He knows what's best for you and He comes to give you life and have it more abundantly.
BELIEVE IN HIS MIRACLES 'coz He is the God of all gods and King of all kings. Believe it or not He's doing miracles in every second of your life. The moment that you opened your eyes is just one of His miracles. Be thankful in everything that you have. Appreciating what you have is one of the secrets of living of a happy life.
REJOICE IN HIS GOODNESS, no matter what happens we should have a thankful heart. Living in His goodness is a great weapon to our enemy. Rejoice in the Lord for His love endures forever.
RELAX IN HIS PRESENCE, This is one of the sweetest and greatest response that no matter how hard it is, we are still professing and living in a peaceful presence of the Lord.
Life might lead us in different ways, always remember that difficult roads often lead to beautiful destinations.