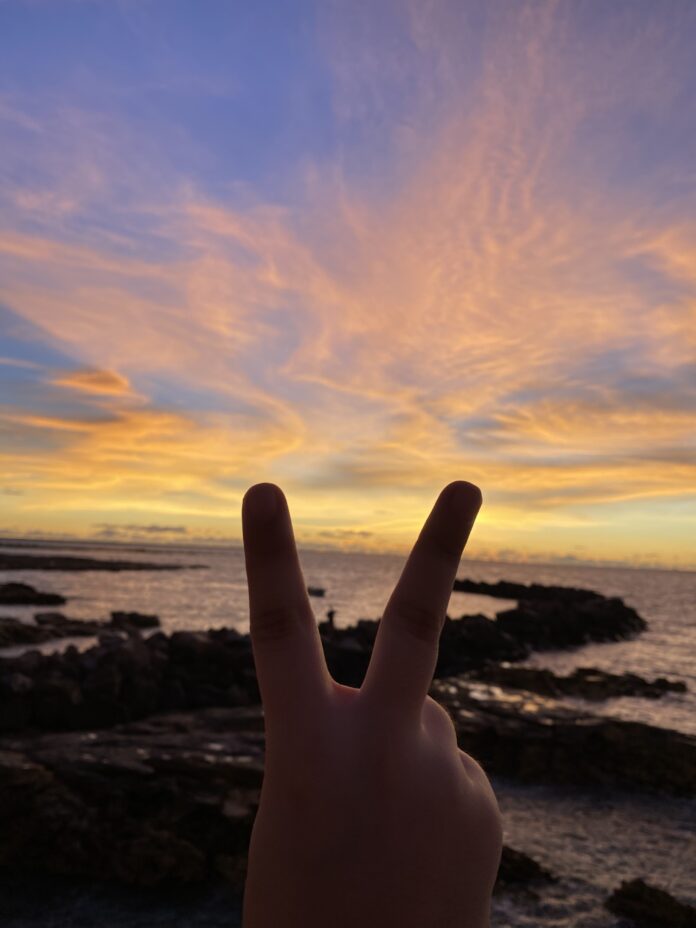 Disclaimer: The views and opinions expressed in this article are those of the authors and do not necessarily reflect the official position of Boiling Waters PH.
I have been thinking to share this in public, but I don't know when to start. I love writing as it is my way of expressing my thoughts and my emotions and I somehow want the world to know what is happening inside my mind. And to think that some people read it makes me less lonely.
I would be giving you some tips on how you can help a person with suicidal thoughts, depression, anxiety, and other mental health problem. These are all just based on my own experience. It may do not apply to some, or we may don't have the same perspective and you can disagree with me. But these can probably be very helpful in some ways as they came from a person who has a mental health illness.
Since when I was a little patatas, suki na ako ng mga ospital. Way back in the Philippines I have been always sick until now that I live in Australia nothing has changed that much. I have a very low Iron like mababa pa sa chance na mapansin ka ng crush mo. Madalas ako mahimatay kung saan, sa work, sa school, sa bahay and worst is when I am just casually walking in public. My GP has given me Vitamins and supplements which I have to take for six months. If that does not work, I have to undergo blood transfusions every two months. Girl, it has been a year since I last see my GP and I never came back.
While you are busy reading this article, try mo rin makinig sa episode namin:
You might be thinking, ano namang connect nito sa topic? No one cares about your low Iron.
Wait lang kasi hahahaha This is where it all started.
A year and a half ago, the day that I book an appointment to see my GP is not really to consult about my low Iron. I already know that I have Low Iron deficiency since in the Philippines. I was there to seek help about something that I am so scared to open up. I thought that I was ready that time to verbally share the things I do to myself. I thought that I was ready to get help but then I was so scared and nervous that when my GP ask me about my concern, I told her all the symptoms of my low Iron instead of telling her the real problem. Kulang nalang batukan ko sarili ko pag labas ko ng clinic nya dahil sa katangahan ko. To be honest, I am not scared of her judgment or what she might hear from me. I know for sure that she is professional and listening to people is her job. But I am more scared of trying to put everything in words. I don't know how to tell her some things that I don't even understand. I don't know how to start. I don't know if I am ready enough for the process of healing. I don't know how to tell my parents that I might be needing therapy and medication and why I should be needing those. I am scared of questions because I don't know how to answer them. I don't know how to ask for their support. But mostly, I am more scared of going through this all by myself. It takes me 5 years to finally consider getting help but I just hated myself even more that day.
Another six months have passed, and something happened that makes me think that I should need to go see my GP because if I won't this time, baka nakabaon na ako sa lupa.
This is what happened, I was at the Kingpin with my friends, and I am not feeling well. They were all singing while I was just in the corner. All inside my head was to go home and kill myself. I have been attempting a lot of times already but this time I want to make sure that I will succeed. Then my lutang self walking straight to my friend who was singing her favourite Taylor Swift song and I showed her my wrist. I did not say anything to her, I just show her my cuts. I don't know why I did that, parang may bumulong saakin na lumapit sakanya at istorbohin ang pagkanta nya. I did not see her get shocked or gasped and she did not ask me anything, instead, she looked at me with sadness in her eyes and she did not say a single word the whole night after that. I got home and went straight to the toilet. I was holding a small knife in my right hand, and I was looking at myself in the mirror. I am ready. I am ready to leave and this time I will make sure to end my life. I already cut myself but not too deep. I was going to cut myself again then a message popped up on my phone. It was from my friend who loves to sing Taylor Swift. I open it and it was a very long message. Di ko na sana babasahin kaso naisip ko, why not? this will probably be the last thing a person will tell me before I go. But it was too long that I forget what I was about to do. It was a message of how I am as a friend. After I read that message, I look at myself, took a deep breath, and bravely whisper "try one more time Izza, just one more time". Since then, she has always saved me. She is the first person to know about it and she is the one who pushes me to go back to my GP. She even goes with me to make sure I say the right thing this time. She supported me all the time. She teaches me a lot of things and she helps me to open up to my family. And eventually, as I already know how to tell them how things are going on with me, they have learned how to help and support me.
I don't know how it started but it got worse when I start having nightmares and then I start hurting and harming myself. Also, some reasons are too painful and traumatising to share. For us, for some people like me, we find it easier to hide than to pretend. We would choose to spend less time with you because we don't have enough strength to pretend that we are okay.
Pero sa tingin ko unti unti nang natatanggap ng lipunan ang mental health problem. Marami na rin akong nababasa na post about supporting mental health. Pero syempre may mga ilan-ilan parin na huhusgahan ka at mag kokomento tungkol sa kung anong mail sayo. These are some things I still here about me:
"How can she be depressed when she got the best in life?"
"You should be always thankful because you can get what you want"
"baka you're just making that as an excuse"
"ganda na nga ng work mo sinayang mo lang"
"nakakahawa ka"
We don't expect you to understand but we at least want you not to judge or better not to say anything at all.
So here are some tips:
1. Fck off
• If you would tell me "iniisip mo lang yan" "Isuko mo kay Lord papagalingin ka nya" "pangmayaman na sakit lang yan di kaylangan gamutin" "nakakahawa ka" "kulang ka siguro sa atensyon" save it. No one wants to hear your stupid advice and bible verses. Telling us to choose happiness and be thankful for what we have more than others won't magically heal us overnight. If you think your words are not from kindness and concern just don't say it at all. Choose your words carefully.
• Don't point out what they've already known. Don't make them blame themselves and make them feel guilty.
2. Be empathetic not just sympathetic
• There is a big difference between these two. Both are appreciated and helpful.
• If you are more likely a stranger or if you want to help but don't know what to do. You can show your sympathy. Message them a simple "How are you?" or "Get well soon" or "drink this tea for you to relax" or "pinatawas kita, kinukulam ka daw". Legit pinatawas ako ng lola ko sa Pilipinas. Thank you, mama Eva! Sympathy is how you understand their problem based on your perspective. Your kind words make us feel that your concern. Whenever my friends ask me if I am okay, it somehow makes me less not okay.
• If you care more and you want to help them heal because you are scared that you might lose them, show empathy. For example (in my case) Whenever I don't have the strength to pretend, mag tatago ako sa kwarto, hindi lalabas ng ilang araw at hindi kakain. My friend who loves to sing Taylor Swift will knock at my door. She will sit next to me, and she will let me cry in peace. She won't say anything, but she will let me know that my emotions are valid. Sometimes, when I call her at 2 am we will meet halfway, and we will just talk about our dreams. Another example, I have a cousin in the Philippines who messages me a lot. He is younger than me and I should be the one who teaches him great life experiences but it turns out that he is my safe place. I could tell him anything because I know for sure that he will support me no matter how miserable I can be. I love to hear his dreams and plans because he always make sure that I am a part of it. These two people are my comfort. They listen and connect with me.
• Most of the time empathy helps us more.
3. Be patient
• This is very IMPORTANT
• You might find them nakakapikon and nakakainis when they choose to close and lock their door after you knock a lot of times. Also, when you invite them to eat or to go somewhere but they refuse. You might think that you just wanted to help them to feel better but feels like you are not appreciated. It just means that they are not yet ready.
• They are hard to understand. You think you are helping them somehow, but you don't. They will not tell you exactly what they need because most of the time they don't know what they need. They are good liars and great pretenders. Minsan nga niisip ko pwede na ko mag artista sa kasinungalingan ko. One time, I heard my dad telling to my mum na hindi na nya alam ang gagawin saakin. They were planning for us to go home in the Philippines and give up everything we have here in Australia. They don't know what I want because every time they ask me, I don't have an answer for them. Kasi if I tell them that what I want is to end myself, baka mauna pa sila saakin sa sobrang stress. Therefore, I was not ready to explain myself to everyone.
• You might just want to help but respect it if they don't want it from you.
4. Respect their time for healing
• Everyone is different in their process of healing.
• Others take months to heal, for some it's years. Most people like me still live with it and are still trying to figure it out. But some did not make it. Depression is not something to be cured. Some may heal completely but not permanently. So please do not pressure them to be okay, they will be whenever they're ready. As I always say to my friends when they can't see me "Sorry, I am hibernating" hahahaha
5. Simple things matter the most
• I like it when someone smiles at me. It somehow makes my day have a little spark of light.
• Try to compliment them a bit more. It will highlight some of their little achievements and it will boost their confidence.
• Treat them their favourite scoop of ice cream. Maybe they need some sugar to have some energy.
• Give gifts. It doesn't need to be expensive or valuable. Something that you know they will like. On the first day of my therapy, my therapist asks me things that I like. Things that make me smile and relax. At first, I don't know what's she was asking so she gave some examples. Scented candles, bath bombs, snacks, plants, etc. I told her I like soft animal toys because I like to have little friends that I can hug in my bedroom. The next session, she brings plushies.
• Walk with them and have some conversation. Talk about your dreams and future. Tell them stories and funny jokes. It can be a good distraction for their overthinking.
I hope you will find these tips useful, if not that's okay, you will figure it out. As long as you try, that is much appreciated. Just remember you and the person that you are trying to help are both learning. Your love and support are the most important thing and please be strong for them until they are strong enough to continue living.
Pero, I want you to know that healing is completely their responsibility and their own choice. Gaano man kadami ang rason na ibigay mo sa kanila, if they won't give themselves another chance to live their life again, if things did not go well, you can't do anything more about it. Don't blame yourself.
Anyways, I am writing some of this at the hospital. I had Covid last week and earlier today I am having chest pain and I couldn't breathe. The same symptoms I had when I tested positive. The handsome-so-caring-perfect doctor told me that I might have a blood clot, so I am now waiting for my CT scan result.
Am I scared that I could see myself turning blue from the glass door of this hospital room where lots of apparatus are connected to my body?
– Uhm, no
Why?
You might find my answer a little bit weird
Pathetic?
– Maybe, yes
Sad?
– Uhm, perhaps
Stupid?
– Absolutely!
If I will die from Covid or from being sick or because of taking my own life. I am ready! I don't care that much. Maybe death is the only thing that I am not scared of. But sometimes, I wonder that if I ever die from suicide, would I still go to heaven? Would I still be forgiven? Do you know what I did? I registered myself to be an organ donor and I am studying nursing to help sick people. Baka sakaling iconsider to Lord that I gave some people chances to live their life. I think some people deserve it more than I do.
I am still worried to put my family in a situation that they are not prepared for that is why I am trying my best to completely heal this time. But then it still gets darker most of the time. I am still not close enough.
This is my message to all the people like me:
Life is great!
We sometimes felt that the world is too harsh because we are so focused on our problems, and we forget to look for the beauty in it. We often think about our future, if we ever deserve to have one or kung meron nga ba tayong future. I always think about mine. I have so many dreams, goals, and plans but I don't ever think that I deserve it. I am so focused on hurting and hating myself that I forgot how the world is so nice to me. We may don't have the same situation. Baka para sayo ang kalaban mo ay ang mundo mismo at hindi ang sarili mo. But still, I wanted you to have the courage and try to open up yourself to the world or to the people you trust at least. And seek professional help. Of course, it is scary, it is messy, and it will not going to be the way you expected it at first. You'll learn who to trust and who's not. Take your time to be brave and build yourself to be stronger because the process of healing is always the hardest part. But once you have already overcome your fear and asked for help, you are halfway through. Stick with people who fight with you, who fight for you, who stays even you have nothing to offer. And then eventually, all you need is to learn to help yourself too. I haven't learned it yet because I know I still need to forgive myself first and it's surprisingly hard.
Sa ngayon, huminto ka muna. Magpahinga at maghintay sa susunod na mangyayari. Pagmasdan mo ang langit sa umaga kung saan tanaw mo ang araw at ang kulay ng mga ulap. Tumingala ka at panoorin ang mga bituin at isipin na ang kislap ng mga ito ay para sayo. Sa mga oras na payapa ang iyong puso, pabagalin mo ang ikot ng iyong mundo. Maupo ka panandalian at mangarap muli kahit walang kasiguraduhan ang kinabukasan.