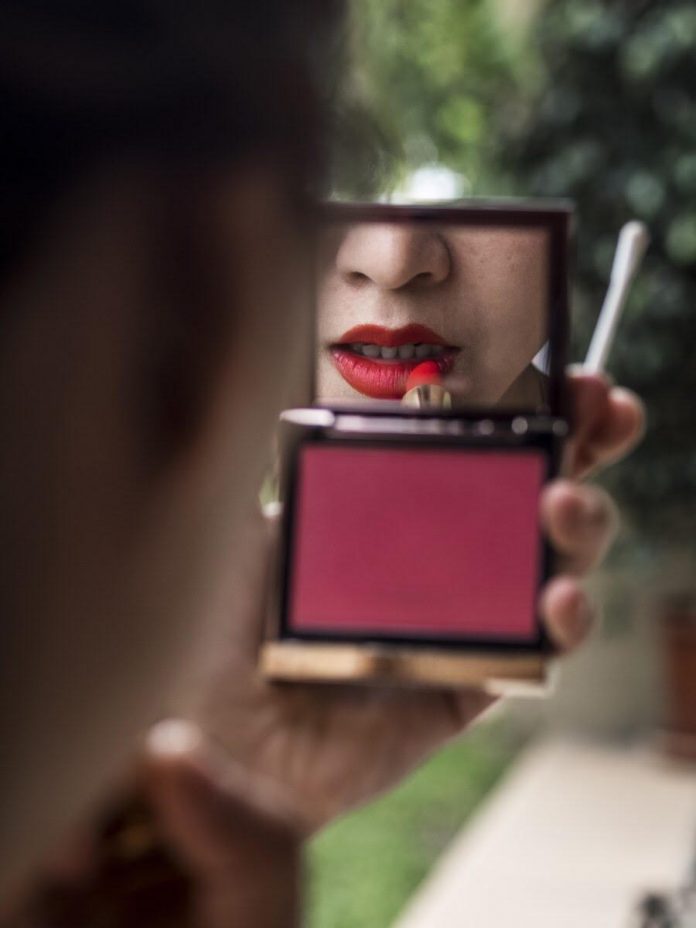 Paano nga ba? Ang hirap diba? I mean seriously. We all have been surrounded by these people. People who's hard to please, simply because emotions do control them. And emotions don't think. Feelings don't think. NEVER. Kaya pag sinabi niya sayong na- LOVE at first sight siya, huwag kang maniwala! It's dove not love! (Joke! Segway lang )
So balik tayo. Emotions don't think; that's why they hurt people and the sad part, they are not even aware of it.
I've always been experiencing hurt, rejection, dissatisfaction, yung feeling na saan ba ako nagkulang? Bakit ba ang hirap mong pakisamahan? Ung ganon ba, ikaw din ba?
Well, may isshare ako kung paano ba talaga patumbahin sila este i-handle ba.
Simple lang. Be SOFT.
4 TIPS how to effectively handle them.
1.SMILE (So much in love everyday) Natutunan ko yan sa Founding Pastor namin, Pastor Dhon.
When you are filled with God's love, nagmamanifest dapat yan. And since you know difficult people are carried away by their emotions and actions, you will understand them with love. You will have patience more.
Science even shows that smiling can trick your brain into happiness — and boost your health. A smile spurs a powerful chemical reaction in the brain that can make you feel happier. So smile ka na! Hindi yung ngiting aso ha.
2.OPEN MINDED
Kapatid, lahat tayo ay may pinagdadaanan. Lahat ng tao may problema. 1 Cor 10:13 Pero may good news, hindi ka nag-iisa. I pray na sana alam din nila.
When you know that they do have a situation that is different from yours, you will understand more. You will be open minded more. Magkakaroon talaga ng conflict, misunderstandings, kasi we are all different. Everyone has different personalities. Also, we receive different kinds of messages from them depende sa pagkaunawa natin at sa pagkaperceive natin ng mga bagay bagay. Ang problema lang, minsan, ayaw nating intindihin pinagdadaanan nila. Kasi masakit tanggapin, self centered tayo. Oo. SELF CENTERED tayo. 'Bakit sila na naman iintindihin?' Yung tipong, 'wala akong pake.' 'We are all just the same encountering problems. Problema mo yan!' Oops. Be open-minded.
3.FIGHT NO ONE.
When you give what they want (e.g. Suntukan nalang), then you just prove that you're just like them. You need to know that it's a reciprocal thing if you fight them back. And what's worse is mas lumalala pa. You need to know that God has His own timing. He has His own way. The one who truly fights back for you when the day comes ay si God yun wala nang iba. Sa ngayon, best revenge? Do good. Do not grow weary. For in due season, you shall reap if you don't lose heart. Galatians 6:9 Favorite verse ko yan. Kaya fight no one.
4.TRUST HIM.
Kapatid, He can do something out of it. Yes, alam ko mahirap lalo na kung masyado nang personal. Yung nakakatapak na ng pagkatao dahil sa mga masasakit na sinasabi nila. I just want you to know, trusting Him means not doing something to hinder God's ways. If you have to surrender, why not? If you have to pause talking, why not? If you have to admit you're wrong, why not? Again, it's not always about you. Tao din sila tulad mo.
In the end, I just want you to know na tayo din pala ay tulad nila. We are all difficult people. We all fall short of the glory of God. (Romans 3:23). Sa makatuwid, lahat tayo complicated. Lahat tayo ay nakakagigil ding patumbahin. Pero salamat kasi may the best example ng pagiging S.O.F.T and even exceeded more, He even died at the cross just for you because He loves you. Thanks JESUS!
It's not too late. If we confess our sins, He is faithful and just to forgive us our sins and to cleanse us from all unrighteousness.
I John 1:9
If you openly declare that Jesus is Lord and believe in your heart that God raised him from the dead, you will be saved.
Romans 10:9
P.s. I know baka magkaroon ako ng critic. I'm not perfect but I believe there's always a room for improvement. Ako unang tinuruan at hanggang ngayon tinuturuan. God bless you all! With grace and love. — Mare