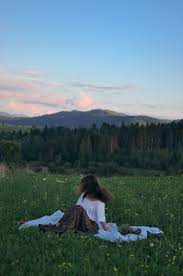 Disclaimer: The views and opinions expressed in this article are those of the authors and do not necessarily reflect the official position of Boiling Waters PH.
I've been hurt so many times for the love I thought it was. I cried so much for the love I thought will last forever. I dreamed for future being in love with same person in mind. I tried to find love but it lost me. It's so exciting to be in love however we end up breaking.
If only feelings will always prevail maybe I jumped into having love relationship already and forget about all those heartbreaks and enjoy just like everyone else. Celebrate the trends, experiencing the love that this world offers. I'm always thinking to try to stop the stigma of being left out as a single woman.
While you are busy reading this article, try mo rin makinig sa episode namin:
Some people think that I'm so boring and hard to get. But they never knew I always felt curious of having one. I tried to stop myself, I endure not fall to temptation. It took so much resistance. I've been eager and interested. I'm ready to jump but God send red flags immediately, not to hurt me but to rescue me, to remind me that its "not yet" and we should follow.
We struggled so much with God standards, but ironically we don't want to get miserable so why settle for a relationship that is not worthy in the eyes of God?
Having same faith, spiritual and emotional maturity is very important, where you don't have to compromise between what's right and healthy for your relationship, and what's right for God.
Having these thoughts in mind, it comforted me. It made me felt secure and unbothered knowing that I'm choosing the love more than what is temporary. God plans accordingly I believe.
The word of truth always testifies that it will never go wrong at the end of waiting. now that I realize I will let God do the rest of my future with fully surrendering heart. He protected me and I will not waste it for the love that is not worthy.
For now I will pray for it, grow and bloom in this season wanting nothing but peace, joy, wellness and self love.