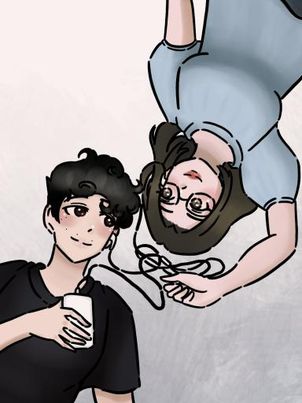 Disclaimer: The views and opinions expressed in this article are those of the authors and do not necessarily reflect the official position of Boiling Waters PH.
Sol,
When I tell you I love you,
I am not saying it out of habit,
I am reminding you
While you are busy reading this article, try mo rin makinig sa episode namin:
that your soul is the love of mine.
When I tell you I miss you,
I am not saying it for you to miss me too.
I am assuring you 
That your presence is irreplaceable. 
-Luna
Sol, 
Meet me at the waves
In the ocean there are vast possibilities and an endless line of splendor. 
Meet me at the waves even if we are miles apart we are connected.
Our souls wander on the ocean floor and it collides like a storm.
Meet me at the possibilities of dreaming of songs as we explore.
Let me touch the water and feel the ocean breeze and it feels like home. 
-Luna
Sol,
The road we can take may be bumpy and rocky.
The weather may be stormy or windy.
The feelings may be low, high and grumpy.
But, whatever it takes let us feel those in this journey.
We may not be perfect.
When love is not enough.
When commitment is tested.
Let's find a deeper connection.
Let's fight the odds together.
And if we want to surrender.
Look at the sun and moon lover.
They may not be together.
But, they shine for each other.
-Luna
Sol,
The universe allows me to have you.
I will not let you go.
I will bind you in the arms of my  love.
I will show you my sincere care.
I will trust you with my whole being.
I will surely love you till the end.
Unless you let go.
I will never beg for a second chance. 
But, I will just set you free and go.
-Luna
Sol,
There are times when thoughts and feelings are hard to control.
You keep running in my mind morning till night nonstop.
It makes me feel crazier because  I'm always  longing for your time. 
How come that your presence can control me like a spell.
You are like a drug I got addicted to, you ran inside my veins.
I cannot stop myself looking out for you, Oh baby, how I wish to hug you. 
-Luna