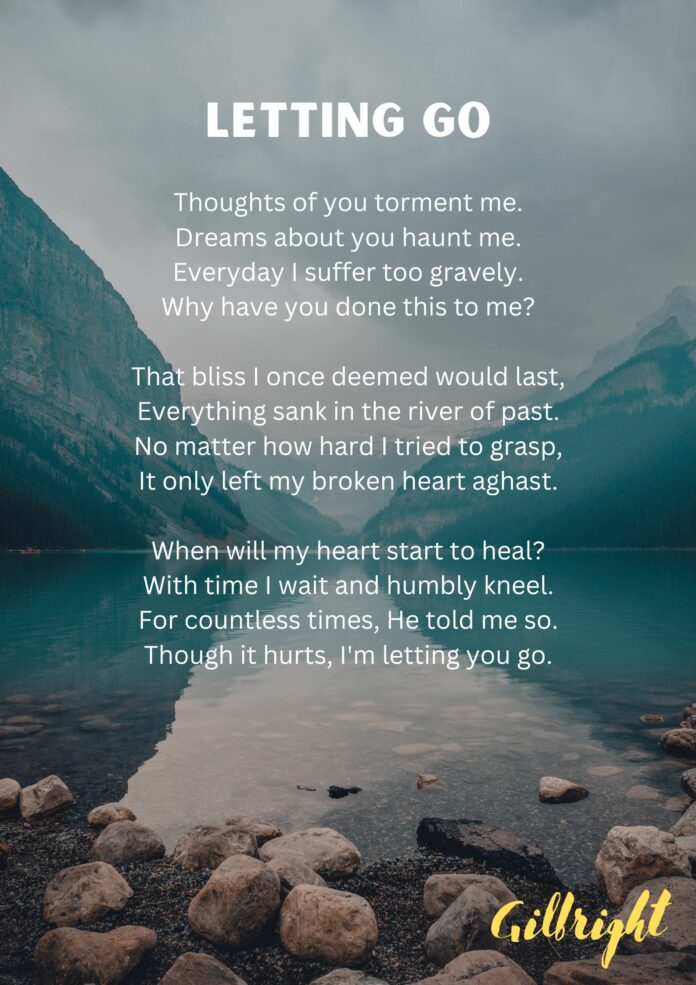 Disclaimer: The views and opinions expressed in this article are those of the authors and do not necessarily reflect the official position of Boiling Waters PH.
Thoughts of you torment me.
Dreams about you haunt me.
Every day I suffer too gravely.
Why have you done this to me?
That bliss I once deemed would last,
Everything sank in the river of past.
No matter how hard I tried to grasp,
It only left my broken heart aghast.
When will my heart start to heal?
With time I wait and humbly kneel.
For countless times, He told me so.
Though it hurts, I'm letting you go.
While you are busy reading this article, try mo rin makinig sa episode namin: