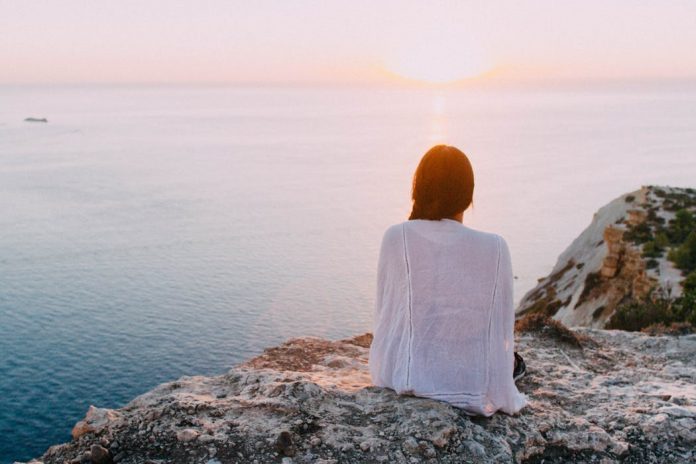 Disclaimer: The views and opinions expressed in this article are those of the authors and do not necessarily reflect the official position of Boiling Waters PH.
We unexpectedly met at an unexpected place in an unexpected time. They say that love comes at that moment. And they were right. Ironic, isn't it? On the day that I met you I was hesitant to know you deeper because I am afraid of falling in love—or maybe not, maybe I'm afraid of the thought of falling out of love, being cheated on, being left behind. Maybe I'm afraid of hurting. However, as the days went by, you proved to me that you are worth taking the risk for. I love you—no, I loved you. Maybe I loved you more than I did myself. Maybe I loved you more than God. Maybe we were just forcing the thought that it is Christ who completes us when the truth is, He really doesn't. Maybe we're just two lost people trying to find our worth in anyone or anything; trying to be accepted and loved by the people around us; trying our best to fight those battles only by ourselves. 
I thought that you're the one that God allowed in my life. But maybe not. Maybe the time that we can give real love to each other is when we fully understand how He first loved us. Maybe we can have the right person in our lives when we really let go of those that aren't helping us to grow in our relationship with God. Maybe we just have to find ourselves first in Him before finding who's worth taking the risk for. 
Thank you for letting go. Thank you for leaving. It might take a long time for all the wounds to heal but I am more than glad because I know that the time we part ways is the time we really need the most. Maybe we'll meet again someday when we are both satisfied with the love of God; when we are both wiser and selfless. Or maybe not. Maybe we are just a lesson for each other. Maybe we were not really meant to be together. Maybe we will be with someone else who will love us unconditionally, especially on the days that we're the most unlovable and maybe, just maybe, we will gain something or someone better by losing each other.
While you are busy reading this article, try mo rin makinig sa episode namin: