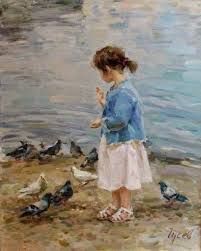 Disclaimer: The views and opinions expressed in this article are those of the authors and do not necessarily reflect the official position of Boiling Waters PH.
I feel like autonomy has been flowing in my blood since I was a kid. When I was 5 years old and in kindergarten, I've always run away from my grandma every time she attempts to walk me to school—not because I despise school nor my grandma—but because I don't feel the need to. I always volunteer to shower, do my hair, and put on my uniform by myself. I remember walking into Room 4 on my first day of elementary school and seeing a lot of sobbing babies; I could tell by their expressions that they had never been separated from their mothers since birth. I don't have many enjoyable memories of my childhood. Apart from getting up at 5 a.m. to watch my favorite cartoon while eating breakfast, playing outside every summer with my childhood friends until the sun's gone dim. When we only go home a few times in a row to drink water—times where I don't care about getting sunburnt nor what my face looks like—times when my only problem is not being able to play with my friends when my parents are at home and they want me to sleep after lunch, so I'll pretend to be asleep for a few hours and get up to eat my merienda as a reward for sleeping.
My childhood was normal before entering second grade. From that year, I experienced bullying, and it continued through the end of elementary school. They called me things like "Galisin" and "bulldog" because of my chubbiness and my extremely sensitive skin. I recall that there were instances when I lied about being sick to avoid going to school after a day of emotional bullying. I don't ever recall asking my parents or professors for help, but I do recall the time when I burst into tears in front of my best friend. I badly needed an emotional support system at that time, but I didn't have any but myself, because I'm afraid the bullies would hate me more if I reported them. Which made me a people-pleaser just to have a company, just so I wouldn't be branded as a loner, just so people would accept me. I was so obsessed with keeping them in my life, which then made me weary. I was drifting wherever others wanted me to go, undulating with the tides and currents. But afterward, I became sick of it. And from there, it led me to have an interest in psychology. I want to acquire a thorough understanding of how and why individuals act and behave the way they do. I learned to be understanding with people which taught me to be compassionate with them. From that point on, I recognized that unresolved issues from my past were a massive burden in my heart that hindered me from growing as an individual, so I learned to forgive those people who harmed me without hearing an apology from them. I let go and let God. I know that there's a bright future ahead of me. A future that has already been prepared before I was even born. I feel that without those experiences, I wouldn't be who I am now.Everything happens for a reason, and sometimes we don't understand it yet, but one day we will be able to connect all of them and realize why certain things must be done. And thank God it happened. Everyone's story is different, yet all are significant. I believe that every one of us has a story to tell which holds the power to influence, inspire, build, and make a difference in other people's lives. That's why you should never underestimate your story and always acknowledge your experiences even if they are painful and hard to swallow. Life is better when shared.
While you are busy reading this article, try mo rin makinig sa episode namin:
Love,
Red📍