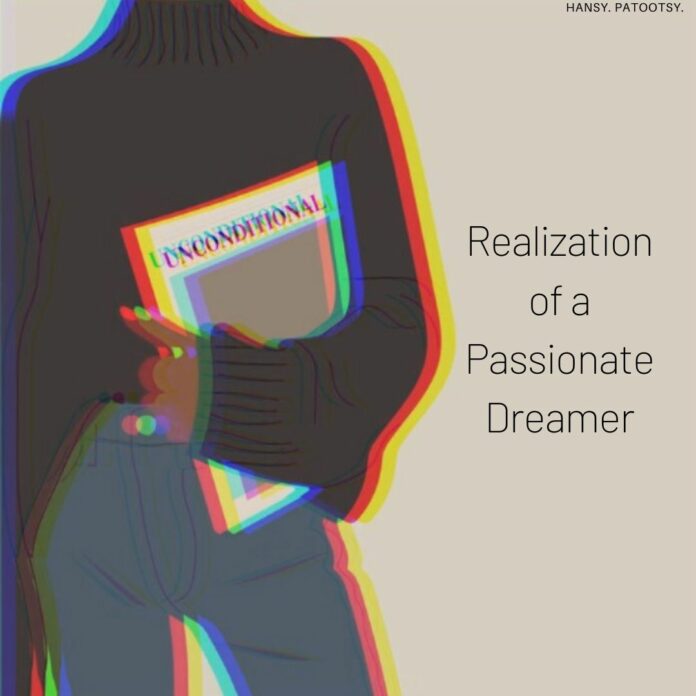 Disclaimer: The views and opinions expressed in this article are those of the authors and do not necessarily reflect the official position of Boiling Waters PH.
In achieving my dreams,
I passionately gave all of my time and effort into what I am now.
Unknowingly, I just let myself mature and grow by myself without needing anyone.
My eyes are just focused on what is ahead of me, without bothering to look back or tilt sideways.
Then one day, one night, after the pandemic crisis arose, I realized that focusing to achieve your dreams will not give you total happiness if you don't have anyone to celebrate with.
I just thought and realized that everything you've created with bloody hard-work in the fullness of the time, will collapse and destroy.
Just today I realized, I created a long, long runway from the people I treasured.
Looking regretful, I actually focused on my future and eventually forgot to live.
I just noticed that I was walking fast to achieve my goal and being fast suddenly gives me gradual loneliness.
I'm just busy running forward. I just continue running without planning to stop.
And then one day I just wondered, that clock is continuously tickling and it will never stop.
And I just thought that I let time pass by me so fast.
I forgot to enjoy the brightest scenery along the way.
And just right now, I finally understand.
At times I wanted to come back to the place that feels like home, where all things are genuine and still innocent, the place where I was first inspired to be I am now, underhandedly they are all gone and left me.
-H A N S Y. P A T O O T S Y.