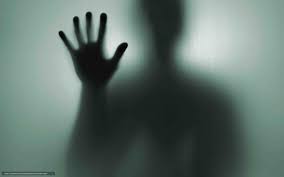 Disclaimer: The views and opinions expressed in this article are those of the authors and do not necessarily reflect the official position of Boiling Waters PH.
I used to live with my transman ex, so most of my stuff, whenever I go back to Philippines is nasa apartment niya. We broke up 11 months ago. Supposedly nung March kukunin ng pinsan ko ang gamit ko sa kanya kaso daming lockdown na nangyari sa Pinas and busy din ang pinsan ko since she's a politician kaya I decided na ibang friend ko na lang mag asikaso. AYAW NIYA IBIGAY ANG GAMIT KO.
Last month this ex messaged me na kunin na raw ang gamit ko ipakuha sa pinsan ko. I wasn't able to read his message kasi I'm getting hundreds of messages due to work and other important matters, natabunan in short. Yesterday, this ex messaged my cousin and my friend telling them na ipakuha ang gamit ko and yung pinsan ko lang ang kukuha. Knowing my cousin is so busy, I insisted na iba na lang ang kukuha. I'm in a relationship na and boyfriend told me siya na mag aasikaso kasi he knows I am busy with many things. He tried to call my ex para sabihin na ipapakuha sa colleagues niya ang gamit ko just to end this spreading of story to other people, hindi niya sinagot ang call. Other friends of mine tried to call this ex, di siya sumasagot. Nag iinsist siya na sa pinsan ko lang siya makikipagcoordinate para ipadala ang gamit ko. So what we did is we booked a delivery service from this ex's house to my boyfriend's house para no need to talk to each other, we paid more than 2k pesos and nag aksaya kami ng pera kasi di niya sinasagot ang grab driver. Before we booked the grab ang kulit nitong si ex na kunin na daw ang gamit or iiwanan niya sa labas ng apartment or ibibigay niya ang address ng pinsan ko para siya ang "magbbook ng grab and have it delivered".
My cousin jumped in the situation dahil kinukulit siya nitong si ex na sa kanya ipapadala ang gamit dahil yun ang unang napag usapan, so no choice si cousin ko and gave the office address at doon ipadeliver ang gamit ko. So creepy kasi kasama pa siyang naghatid ng gamit pero di niya binigay lahat. Sinasabi niyang wala na akong gamit sa kanya but my expensive diving gears was left sa apartment niya. He even threatened me na ibenenta niya ang diving gears ko to pay for grab kung gusto ko talaga ipadala sa address na binigay ko but ang ending sa pinsan ko binigay. My cousin is disgusted na kaya she made a group chat kasi dinedeny nitong si ex na wala na akong gamit sa kanya and someone went from north to south just to pick up my stuff today, maiiwan yung ibang gamit ko. Then he sent these messages after I took a screenshot of his threat na ibebenta niya ang gamit ko.
While you are busy reading this article, try mo rin makinig sa episode namin:
"Inasar ko lang si Apz makabawi man lang sa mga abala niya, Quits na kami. Wala na ako sa bahay ngayon" sabi niya sa pinsan ko.
So he really meant na mang abala just to satisfy his feeling of getting revenge. I hope you enjoyed it but I feel sad for you because you've been living in the dark for more than 11 months, your heart is so heavy because of hatred and finding the right time to have your revenge. You've been blinded by your desperate feelings. This is one example na nagpapatunay na revenge is not a sign of maturity. You kept posting sa mga community groups that you are ok, posting religious quotes that you now learned to love and value yourself and enjoying singlehood, you are happy, you have a new someone special, you're getting along together pero you still have a heavy load in your heart pala. You've been faking it all along. Actually, it proves na this person is holding grudges for the longest time.
If we want a healthy, matured and long term relationship, people should not have this kind of mindset. Try to grow up, not just grow old.
And to you, ex, if you can't be happy that I wasa able to reach my dreams in life, continuously working hard on my career, sincerely inlove with my partner now, if 11 months is not enough to heal the past then I hope you atleast find peace for yourself. One thing is for sure, we are better without each other