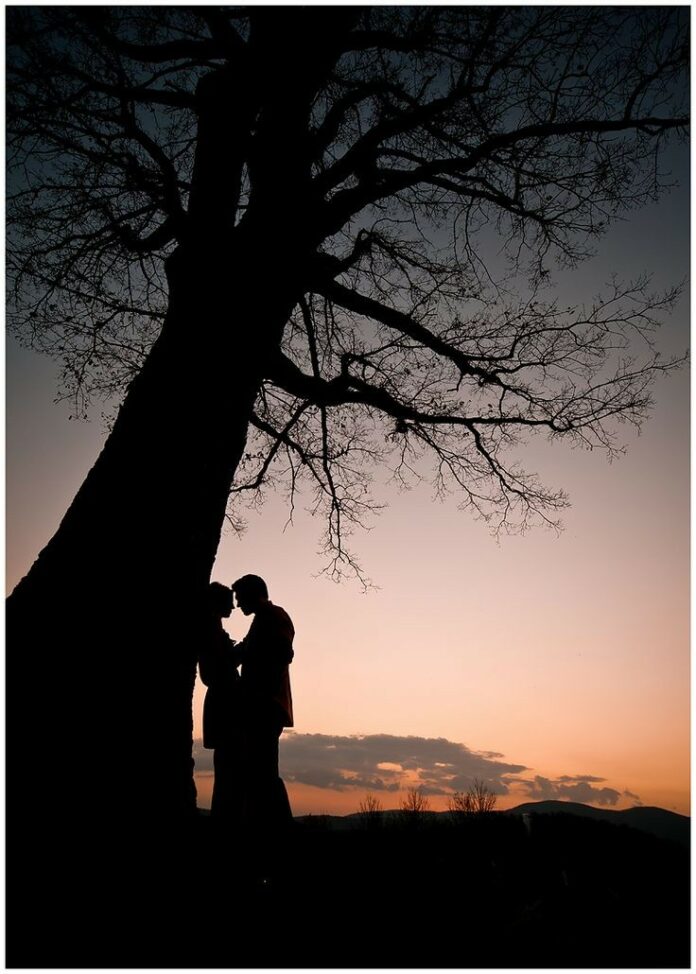 Disclaimer: The views and opinions expressed in this article are those of the authors and do not necessarily reflect the official position of Boiling Waters PH.
It has been two years now since I wrote my last post here. I cannot believe that I have posted that, but at the same time grateful that I was able to chronicle that part of my story and share it with you. Over the years I have experienced God's faithfulness and His unending grace especially in my love life. This time my post will be to the man God was thinking about when He was creating me, thus the title.
I met you when I was not looking for a romantic relationship, the time when I almost quit on love and the idea that there is someone who will love me as me. It was funny that when I was planning to permanently delete my account on that Christian dating site, the platform where I also met the guy I'm pertaining to in my last post here. I was still in trauma since that time, so the moment you initiated the conversation, I already have doubts in my head about you, my walls were so up high cause I am afraid that history will repeat itself. Your approach was different though, very traditional which is somehow ironic for me because we met in a dating site. I don't know what's wrong with me that I gave my phone number when you asked me for it. I can clearly remember, we will be on the phone for three hours straight for three days. I used to hide inside the cabinet in my room because I am afraid that my siblings will hear me talking to someone on the phone.  It is not normal because even with the guy I met before, we just chat but no phone calls. We never ran out of topic, from our childhood stories to traditional medicines, future plans, crypto currency, stock market, my commute to work, and many other things that would come up along our conversation.
On the fourth day since we met, I receive a text from you, "Nasa labas ako ng bahay nyo." I was in shock and was so afraid, I was thinking that maybe you are the guy I was talking to before, who pretended to be someone else. I was literally trembling and so confused, I asked you to describe what kind of house you're seeing and what other landmarks are near. When you said you are near Jollibee, I was relieved because I am nowhere near any Jollibee. I am on my way to work that time so you ask me if I can meet you because you are in the area but you don't know exactly where my house is. Though I have doubts, I am curious who you are, so I said yes. It was so traffic that afternoon, then you said, "In fifteen minutes pag wala ka pa, aalis na ako." I was like, "Wow ang kapal naman ng mukha nito!" I don't know what happened but I got out of the taxi and ran going to Jolibee. I can vivdly imagine myself, hair still wet from the shower, no make up, and just a pair of pants and shirt. Still gasping for air I opened the door, I spot you right away, and then I heard a voice while looking at you from afar, "Sya ang mapapangasawa mo," I was speechless. In my head I said, "No Lord, ang puti nya, di matangakad, at may braces!" The moment I sat there with you, it was like meeting a long lost friend, very comfortable, no awkwardness but I remember you said, "Mas okay ka naman pala sa personal no, ang manang mo kasi sa picture," to which I replied "Wow ha! Ikaw nga nakipag meet ako sayo kasi kala ko brown ka at matangkad, yun pala ang puti mo tapos maliit," then we laughed.
You brought me to work that day, but while in the car I told myself, "No, I won't meet with this man again." I was coughing that day so before you dropped me off, you gave me meds for cough, I laughed at you for doing that because it looks OA. Still, I was determined not to meet you again, but as I entered the building you said, "See you in church tomorrow."
I did not know what happen but we were in church sitting next to each other the next day, I cried while you were singing your heart out during worship time. It was a great feeling attending the service with you. We went home happy and continued talking over the phone. It was my rest day the next day so we decided to have a walk, then you insisted to bring me home after, little did I know that it was your way to know where I live.
Days after, I was preparing for work when my brother came to me and said, "Ate may naghahanap sayo, si "Ano" daw sya, may bulalaklak at foods na dala." I was speechless and totally shocked. It was the first time someone went to the house for romantic purposes. When I went out of the house, there was you, all smiles and looking so nice, it was actually the first time I admitted that you look good. I was so afraid that the neighbors will see you so I open the gate and grabbed the flowers and food, then I locked the gate again and went inside the house. My brother says, "San yung bisita mo, bat di mo kasama?" Only then I realized that I left you outside, I was nervous that's why. That day, you brought me to work again and I was started to feel happy about you.
Though we have met for several days, but still you don't have idea that I am not telling you my real name, we are not even friends on Facebook. You got curious when I said you have to find out what's my real name and my Facebook account. You searched for me on LinkedIn to know my real name. I still have hesitations and doubts so I am not showing any hint of romance towards you. Days and months passed and you have showed your genuine interest in pursuing me. Actually the first time you laid your intention of formally courting me, you first ask permission from my family.
Lots of things happened in two years, there were testings that happened and we have proved that our relationship is strong, and that from not liking each other so much at first sight, we came to love and appreciate each other so much more now. You've introduced me to your family and I loved them, your mama likes me too. I am happy where things are heading. I always say that you are my saving grace, your are God's manifestation  of His faithfulness and His unending grace.
On my birthday, you proposed to me and months from now we will be getting married. For sure I will be crying a lot while walking down the aisle. I will remember the day when I almost gave myself to the wrong man, how God made our paths crossed in the most unexpected time, and that moment of me coming to you in my wedding dress, ready to face God with you to have us sealed with the eternal commitment of having and loving each other. I would then say "You are all worth it! It is all worth it, that I have ran away from the temptation back in the day because I know that it will not honor God and I will break the promise I had with my younger self, that I will only give myself to the man I will marry. Indeed, my love, you are the God-given man I will fully surrender myself to.
P.S. If you are in the season of waiting, whether you have surrendered yourself to the wrong man, or you are keeping yourself pure for the right man, know that your God-given man will come in God's most perfect time.
Show quoted text