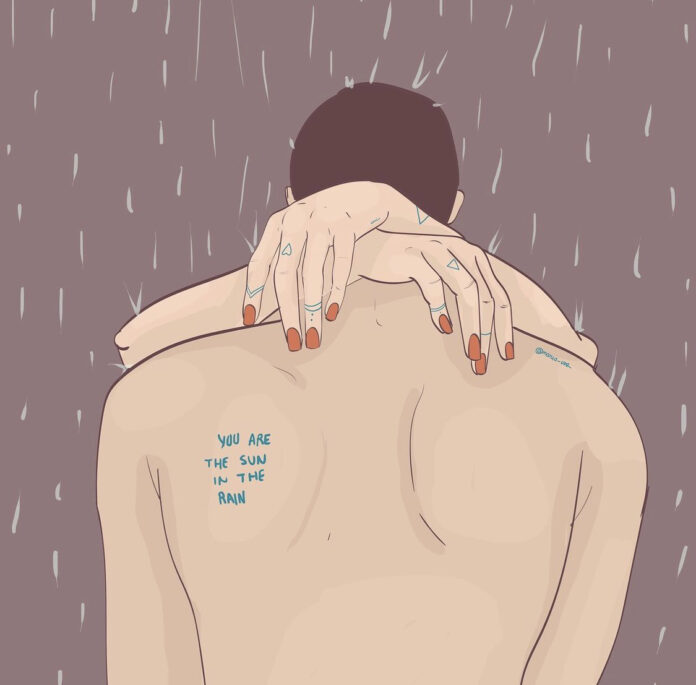 Disclaimer: The views and opinions expressed in this article are those of the authors and do not necessarily reflect the official position of Boiling Waters PH.
"Wala namang kayo"
Ouch.
"Hindi naman naging kayo"
While you are busy reading this article, try mo rin makinig sa episode namin:
Sakit mo naman mag salita
"Ano ba meron kayo?"
Ewan ko
EWAN.
Cheers to the girls and guys who have had their hearts broken by someone they never even called theirs. 🍻
Sometimes, may binibigay si Lord satin para makilala pero hindi para makasama. Either a blessing or another lesson. Ang sakit diba? Nakakapagod. Pinagtagpo pero hindi itinadhana. After so many failed relationships or "almost" relationship, it was so easy to give up. There are two things you might either do when you feel like you failed again with love. First, you move on. You isolate yourself, you build this wall so high the people who want to pursue you can't even reach you anymore. We get it, you're scared. OR you'll jump to another relationship, give the remaining love you have in you and yet again fail because you aren't fully healed from the past. And then you give up. But trust me when I say this, you will meet someone that will remind you of everything you loved about love. ANG SARAP PALANG MAGMAHAL. Ang sarap palang mahalin. And so if you're lucky and ready enough to be in yet another love story you should know that you may ask yourself "why him?" or "why her?" But someone will come into your life that will make you realize that all the "whys" you ask in your life, they can be your "why not?". Why not take the risk? Why not give it another try? Why not fall in love? Again.
THE ONES
The one who feels right but got away
If you ask me, how would i know if he/she is the right one? I wouldn't know the perfect answer. But you should ask yourself these questions;
is this the love i've always wanted and prayed for myself?

Does this person inspires you, motivates you and support you to be a better version of yourself?
If yes, then maybe. But then he got away. Ang sakit. What do i do? You move on. I have this weird belief that whoever is meant to be in your life will always gravitate back towards you, regardless of how far they wander. So you dont focus on them coming back, waiting and waiting but you focus on how you will make yourself better. He/she may be the right one, but they're not the only one.
The one who chose to go away
If you're not ready to get hurt, then you're not ready to fall in love. We have to accept that tomorrow isn't promised. A person may love you today, pero bukas pwedeng hindi na sya sure sayo. Mahal ka nya ngayon, pero sa susunod na months or weeks may iba na. If that happens, hold the door open when they choose to leave. Never beg someone to stay because "a person who loves you wouldnt put themselves in a position to lose you"
The one God has for you
Pray for that love. Pray that you'll recognize this kind of love when you encounter it. And allow room for the miracles you deserve.
Tayo kasi, we tend to hold on to the memories. We preserve something that's already gone. We're scared that something that great won't happen again. But guess what? We all deserve better. You deserve to be loved without having to beg for it. We dont deserve an "almost" relationship because almost is never enough.
Is almost really enough? Pinagtagpo din ba kayo pero hindi tinadhana?