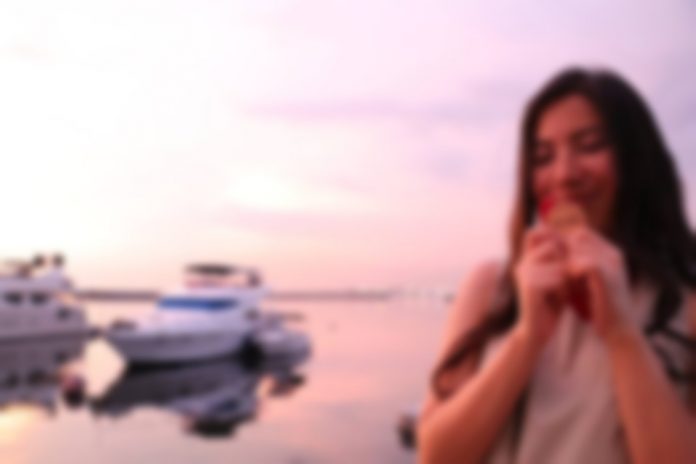 Now is the season of enrollment for some freshies, and as it now begins to fade, I have already heard stories of students failing college entrance tests, being disappointed in themselves and losing hope. There are others who can't get in their desired schools and programs because their grades weren't good enough.
Whenever I see and hear such stories, I can't help but pray for them.
Because six years ago, I knew how they felt. And I didn't feel very good. I also felt bad, disappointed and frustrated. I lost hope.
I was not below average, but I wasn't super smart either. Yet, I dreamed of being accepted in three reputable universities. Unfortunately, I failed all of them.
I was already anxious by April because most of my classmates were already enrolled, so I tried my luck in a private college. Then a state university opened its doors for me and for other aspiring scholars.
"Two more," I said, "Give these to me, Lord. Please?"
I passed the exam in the private college, but before I could enroll in my desired course, I needed to enroll in a Math enrichment program.
My name was in the state university's list of the students who made it, but it was labeled as, "waitlisted."
In the end, with prayers, great discernment, and mom's advice, I chose to study in the state university not my desired program, but the program God desired for me.
In my alma mater and my program, I learned to be friends with different kinds of people. I was also able to try new things like be a part of a student organization, and organize and join different kinds of contests. I had a once in a lifetime award. I fell in love with my subjects and I learned to love my colleagues, professors and my craft. I had so much fun!
Most importantly, it is in my alma mater where I met Jesus, the Holy Spirit and grew closer to the three-in-one God I know through a religious organization. There, I built the foundation of my messy, yet progressing relationship with Him, and all I could say that it was all worth it!
Technically, friends, I was not at all qualified in any college entrance exam I had taken before I entered college. I was waitlisted in the school I chose.
But the plot twist was, I graduated Cum Laude.
Was that me? No! That was God!
I realized that God will wreck our plans when they are about to wreck His. He directed me to be in a university where I would be interested in knowing Him more. He allowed bad things to happen because He knew what was best for me. He directed me to my purpose.
My CET score didn't become the basis of my performance in school. God was so good! He made a way for me to improve in my craft. He made a way for me to dream bigger and trust more in His plans and process.
He wanted me to fail a lot of times because He wanted me to know that though I am weak, I am strong in Him. And that He knew that I couldn't give all the credit to myself because it was really Him.
Today, I can't thank God enough that He failed me a lot of times to get to the victory I will always have: my personal relationship with Jesus.
Friends, what happened to me might not happen to you because He works in our lives differently. The God I know is not a genie. He is a Father. He knows what is best for you. He does not give you the problem. He only allows it for you to learn and so you'd know that He is your strength.
And even though He didn't give me what I wanted, He is always, always good. He wants what's best for me.
Now, He is all I want to pursue because I know when I do, all His dreams for me will come true. I will have a full life here on earth as I would eventually have in heaven.