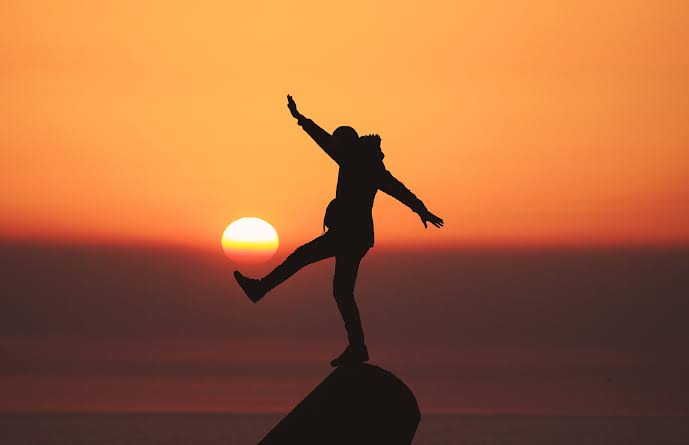 I am no longer expecting.
I am now accepting.
It's been 42 days since that night I had to let my feelings be known. It has been a roller coaster ride of emotions since then.
We started out fine.
We would text, chat, and call just to annoy each other, which we enjoyed.
We would always go out at night.
Walking with just the light of the moon above us.
We would go on random milk tea place.
We talk about random things and end up laughing at the silliest of things.
We were so happy in our own little world.
You've told me we could keep each other despite my feelings.
You gave me mixed signals:
"Pano kung akin ka?"
"Ayusin muna natin buhay natin."
"I want to keep you."
To which ended up to false hopes.
But that day you told me to never give meaning to everything,
I KNEW THAT WAS THE END.
Everyday I had to ask God why?
Everyday I had to endure the pain.
Everyday I had to tell myself it was over.
Everyday I had to try to pick myself back up.
Everyday I had to ask myself what went wrong.
Everyday I had to cry out.
Everyday was full of wondering.
Everyday was full of missing you.
I could still vividly remember you asking me to make sure that if it is love that I am feeling for you.
Hey guess what, it has been almost a month and half,
Andd yes I am still thinking of you,
I am still wondering what we could have been.
It may be way too early to say this but YES I AM, AND STILL INLOVE WITH YOU.
But this time no more hopes,
No more what ifs
No more what could be.
This time it is what it is.
I am now ACCEPTING that while I am still loving you from afar.
There you are forgetting about what we had.
Thank you for the wonderful memories, the pain, the tears, the "almost love" we shared, and many other littlest of things.
Thank you for bringing me closer to our Creator.
I know you had a purpose in my life.
I just can't quite figure it out now.
But your existence indeed made me the happiest.
You are and will always be in my prayer.
ACCEPTANCE is not letting go, it is my way of loving you still. 💕