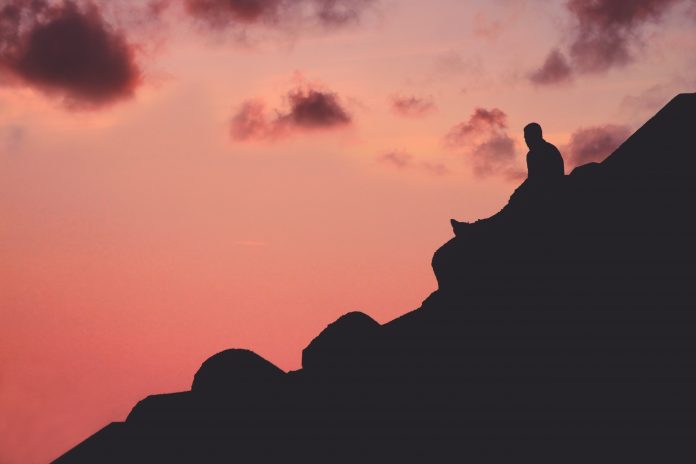 Disclaimer: The views and opinions expressed in this article are those of the authors and do not necessarily reflect the official position of Boiling Waters PH.
Dear Princess,
Hey. It's okay to be scared. I'm scared too.
The day will come when we'll be seeing the sunrise together, staring at the dark-piercing moonlight, and talk about the beauty of God's glory in the skies, the wind, the mountains, the seas, Genesis to Revelation, from our creation to our destination.
While you are busy reading this article, try mo rin makinig sa episode namin:
We will bump into each other one day. Maybe as new acquaintances, longstanding friends, a crush, a combination of these, or whatever. Maybe we'll know then, or on the day we get married. Let us not overthink, let us focus on fortifying our identities, building ourselves and just hmm live life 🙂
Satisfying ourselves in God, running to Him, making Him our treasure – this is what we were made for, married or not, for the rest of our lives, for the rest of eternity – to glorify God, enjoying Him forever.
Let's focus on purpose 🙂
When time comes, I will love you, and continually do so, learn to do so, day by day. But love is a risk, it always is. I cannot assure a perfect relationship. There will be pain. I will hurt you, you will hurt me. But let us remember to do what we should always do, run towards grace – towards Christ who restores and renews. Let that same grace continue grow us and mold us.
And hey, I don't mind you considering guys. It's how it begins, I guess. One of them might be me. But then again, don't overthink. Let friendships flourish, and just be a woman after God's own heart.
One last thing, if we wait until God finishes His work in us, we might find it to be the day we meet Him face to face. Haha. My point is, we are always works in progress. We continue to fail, repent, fall, run, grow.
So don't feel bad when I find you, when you still find you, imperfect. Because we still are, and we still will be when we meet, get married (whew, the stories I hear!), 'til hairs are gray.
In the same way, please accept an imperfect me. Grace is sufficient. His power is made perfect in our weaknesses – when we meet, get married (whew! The stories I hear!!), 'til hairs are gray.
Romance might be my first time, so I might fall short on that aspect. It may be my second, or third, but I want it to be my last.
So let's be broken.
Let's be recipients of grace.
Let's be lovers of God.
Let's be lovers of His Word.
Let's be His hands and feet.
And someday, we might do all these, together.
And yes okay, I won't barge in your life now, I don't know how anyway (maybe I already am here?) But if I do come, manifest and clear, let's trust that God's pen has written down all our days before they come to pass, and let's just pray and seek wise counsel 🙂
Until then, let me just finish off reading Ezekiel, and I'll probably head to the Psalms next. I've been checking out Piper and Spurgeon recently. They are 👌👌👌. Donald Miller's a good writer too!
Aquaman is nice.
I watch with my bros.
We had Unli rice.
Went to Starbucks and got Barista Brews.
Haha.
That would be all. For now. Still learning and growing.
I love you too,
Your prince
PS. I might also be weird soooo haha. Sorry