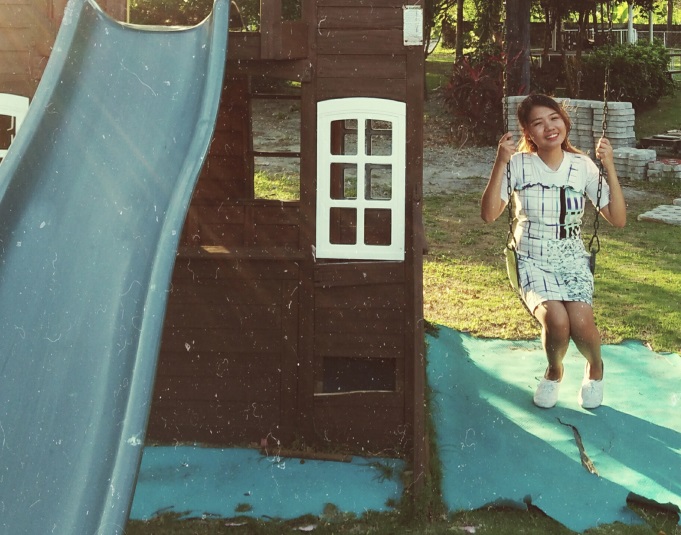 Disclaimer: The views and opinions expressed in this article are those of the authors and do not necessarily reflect the official position of Boiling Waters PH.
Before you roll your eyes after reading the title, I'd like to set proper expectations; I'm not being conceited. Yes, I mean it. I am beautiful.
So are you.
Beauty.
Let's admit it. Most of the time, our basis of beauty doesn't go beyond flesh. I know you'd say, "Not me. I know beauty is more than just what our eyes can see.". Yes, that's a fact. Everyone will agree. But sometimes, we still strive to get the perfect curve, fair and flawless complexion, and society accepted physique to boost our self-esteem. When we see someone more physically attractive, we feel less confident.
I'm not saying that taking care of how you look is wrong. It is actually a good thing. I, myself, loves taking care of my face, putting makeup, and dressing up. But we should not let those things define our identity and confidence, because you are already lovely.
While you are busy reading this article, try mo rin makinig sa episode namin:
I'd like to let you know that your eyes, nose, smile, shape, body, everything about you, is beautiful. It was perfectly made by the Perfect Creator, the Real Beauty above. You are actually made in His own image.
"So God created mankind in His own image, in the image of God He created them; male and female He created them." (Genesis 1:27, NIV)
"God saw all that He had made, and it was very good." (Genesis 1:31, NIV)
When God saw all that He had made, He said, "It was good.". That includes you. Physically, you are already beautiful. Because you are His creation.
"I praise You because I am fearfully and wonderfully made; Your works are wonderful, I know that full well." (Psalm 139:14, NIV)
So next time you look at the mirror, thank God for the beautiful being in front of you.
Now let's talk about something deeper.
We were created beautiful. We were meant for something beautiful. But sin came into the scene. Sin crept into our souls. It became a barrier between man and God. The penalty of sin, is death. Spiritual death. Separation from God. We are all dead in sin. We are all separated from Him.
God is just. That's why we are all bound to suffer the consequences in Hell. But God is love. He loves us so much that He sent His only Son as a permanent sacrifice, that the temporary sacrifice in the Old Testament could never suffice.
"For God so loved the world that He gave His one and only Son, that whoever believes in Him shall not perish but have eternal life." (John 3:16, NIV)
"For by one offering He has perfected forever those being sanctified." (Hebrews 10:14, NKJV)
Jesus is the only qualified sacrifice that can take away the power of sin in our lives. He became the Lamb and died to defeat the power of death. He rose 3 days after to prove the latter.
Jesus is the only One who can save us from the wages of sin. Not religion, money, good works, church attendance, not a single thing. He is the only One who can tore the barrier of sin and is the only Way towards the Father.
"Jesus answered, "I am the way and the truth and the life. No one comes to the Father except through Me." (John 14:6, NIV)
Our salvation is secured in Christ alone. Secured – fixed and never changing. His sacrifice on the cross is sufficient to cleanse us from our past, present, and future sins. Not a single thing can His grace leave uncovered.
So how is it related to being beautiful?
"But to all who did receive Him, who believed in His name, He gave the right to become children of God." (John 1:12, ESV)
If we have accepted Jesus as our personal Lord and Savior,  we are no longer enemies of God but He now calls us His children.
"This means that anyone who belongs to Christ has become a new person. The old life is gone; a new life has begun!" (2 Corinthians 5:17, NLT)
We are no longer our mistakes, our past, our sins. As God's sons and daughters, our identity is not found in our failures, successes, profession, possessions, intelligence, in what we do, number of people of who like us, nor what we think of ourselves. Our identity is secured in Him.
In Christ, we are favored, loved, and
beautified.
So.. yes, I can confidently say that I am beautiful. Not because I am righteous. Not because I go to church. Not because of anything I have or do. I am beautiful because I am covered by His grace. I am a daughter of the King.
I am beautiful because I am His.
Oh. Have I mentioned that you're beautiful too? ♥