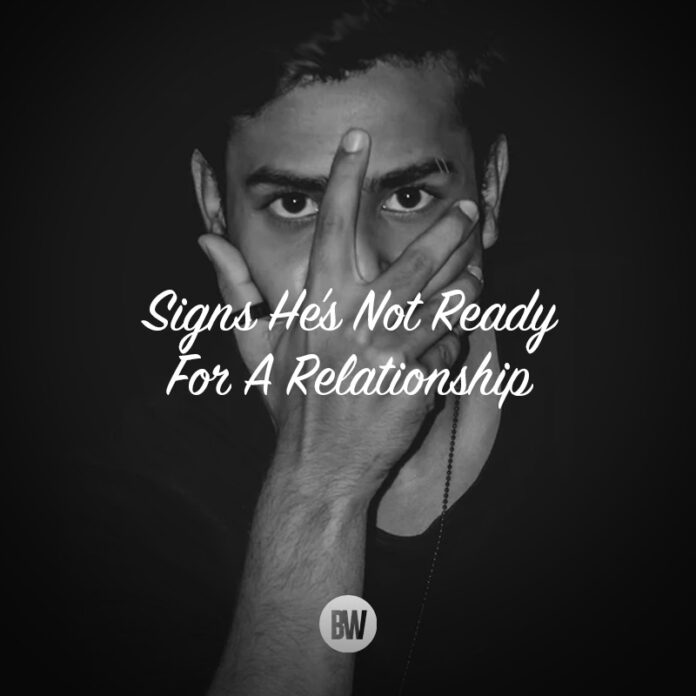 Disclaimer: The views and opinions expressed in this article are those of the authors and do not necessarily reflect the official position of Boiling Waters PH.
Let's talk about mga red flags na dapat mong aminin at wag i-deny na hindi pa talaga siya ready sa isang serious & committed relationship. Malay mo, ikaw rin pala yung di ready.
He's inconsistent in his pursuit of you.
Ito yung mga kabuti, na minsan maglalovebombing pero bigla na lang mawawala then magpapakita pag feel niya lang or kung may kailangan lang siya.
He's too complacent about his future.
While you are busy reading this article, try mo rin makinig sa episode namin:
This is a no brainer. Siya nga hindi gumagawa ng steps to better his situation what more sa magiging long term relationship niyo. Do him a favor and let him be muna. He is not ready to take some responsibilities pa.
 He doesn't follow through with his word.
Hindi magmeet yung mga sinasabi niya and ginagawa niya. Kadalasan over-promised pero under-delivered.
He's just promising something just for the sake na mapasagot ka niya. Don't buy it.
Di ka kasama sa future plans niya.
He's maybe dreaming or planning about the future…pero hindi nabanggit yung name mo kahit minsan.
Baka for now he doesn't see you as partner na makakasama niya in the years to come. Baka for the mean time relationship oo, but for long term relationship…. Unless agreeable ka naman na panandalian ka lang…. Just be wise Girl…
He can't trust you.
Relationships are built with TRUST and if you can't trust or let the other person do his/her stuff without thinking na baka nagloloko na siya…Men…it's not a relationship that you want…IT IS OWNERSHIP. Extreme is…he is not letting you talk to other guys even though it is related to work or things na related sa normal day-to-day routine mo.
He is not giving constructive criticism and building you up either.
A relationship should make you a better person. So if he's not trying to suggest you improve some areas na mahina ka or i-polish yung mga rough areas then check mo na kung longterm relationship ba talaga gusto niyan. On the other hand, if he's not celebrating or appreciating your strengths maybe he's too narcissistic to see it.
He's trying to change you.
Example: Nakilala ka niya na Businesswoman/Careerwoman/A woman who is championing a cause and he's trying to make you slow down or quit it. 
The bad thing about it is, he's sucking the life out of you because he wants you to turn off the things that make you, you.
Ini-Enjoy Pa Niya ang Immaturity Niya.
Playing "Hot and Cold", it's exciting at first but so unproductive in the long run.
Makes you feel so wanted, so excited…later rejected.
"Spontaneity" is sometimes genuine and fun, but sometimes it's a technique to avoid consistency.
You can still be spontaneous while being consistent in the overall relationship.
Benching mode after 3-6 months. 
Can't manage conflict and emotions (hilaw ang Emotional Quotient).
All fun and games lang ang lahat.
Wala siyang self-care hindi ka rin niya kaya i-care.
Solution/What to do/Principle
If a guy told you na hindi pa siya ready for a relationship, better believe him the first time because he will not be ready anytime soon. 
Face the reality na hindi kayo pareho ng pace and know that there are guys out there na ready to commit and wala pang sabit. 
Doing so, you will do him a favor on focusing muna on himself and find his purpose/cause/work or something that would make him a better man than he is now.
Wala naman talagang "FULLY READY" when it comes to relationships. Mahirap na nga yung FULLY PREPARED to be honest eh. Just look for someone na at least prepared enough for you.