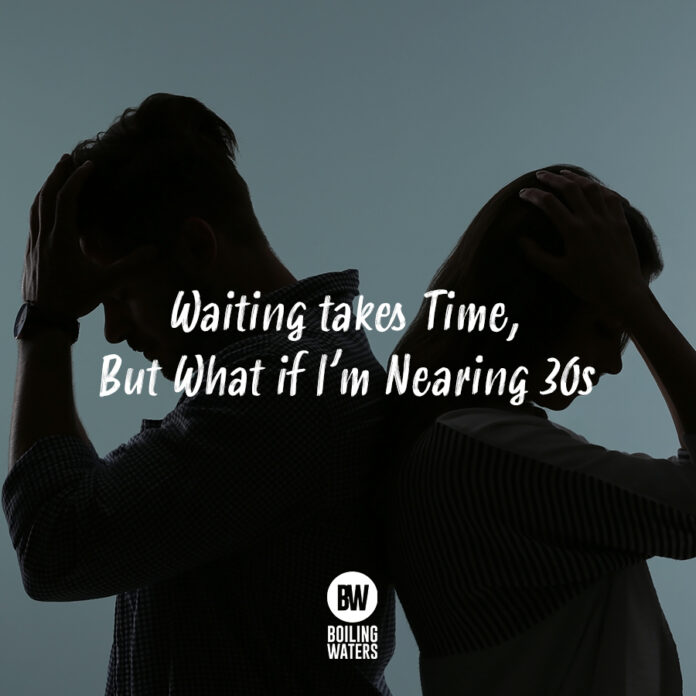 Use the 60/20/17/3 method. Sixty percent of the guys  (guys who are potential partner for you) you encounter you just know in the surface level. Twenty percent are your friends. Seventeen percent pasok sa qualities na hinahanap mo but only 3% of those will be attracted to you and same goes for you. So think of ways to position yourself so that you can get a higher chance to be known by this 17% in the nicest and the most modest possible way. Friendship is a good foundation of relationship.
Learn to be "Actively Waiting" in dating. We need to take action. Hoping is not a dating strategy. Be a part of a community. It takes a community to build a lovelife! Building not chasing!
Take this time to figure out what you want as a specialization or career path you want to take. And get a chance to meet a person who is doing the same thing in the process.
Find your fiance in the frontlines: fulfilling your calling while flirting.
Adopt a pet and practice being a furparent or for starters, be a Plantito or Plantita.
Grow your resources. Nothing beats preparation. You cannot be fully ready but you can prepare for what's coming.
Remember that having a romantic relationship is not for everyone. There is a chance that you are born to be happy and contented as a single person: as a rich Tita or a rich Tito spoiling your pamangkins.
Take your time. Remember, friendship before romance at kung wala kang pera, finance before romance.
Yes, sawa ka na maghintay pero mas masarap ang hinog sa season kesa sa hinog sa pilit. Love when you are ready not when you are lonely. Make sure din na ready na yung dini-date mo. Sayang time.
You get what you tolerate. Set standards that reflect your values. (Values are worth living and dying for, and are certainly worth dating and breaking up over.) The right one will pursue you no matter what. He will not back down and run away.
If you're happy while you are still single then you'll be happy being taken. While waiting, create a mindset and environment that your happiness is not dependent on another person.
Find a community of people in this waiting season, hopefully the same gender and pwedeng ka-exchange notes kung paano niyo ginagalingan maging single.
Be patient with yourself kung single ka pa rin hanggang ngayon. Yung iba nga nagsisi na taken sila ng mali at mapanakit na tao. You are blessed, you are doing okay. Keep going.
Di bale nang wala, kesa mali. The harm of a wrong relationship will not compensate the loneliness of being single. Choose the pain of discipline than the pain of regrets.
Kilig to the ribs is better than kilig kasi may beer: yung habambuhay kang lalambingin with a ring hindi yung pag lasing lang malambing.