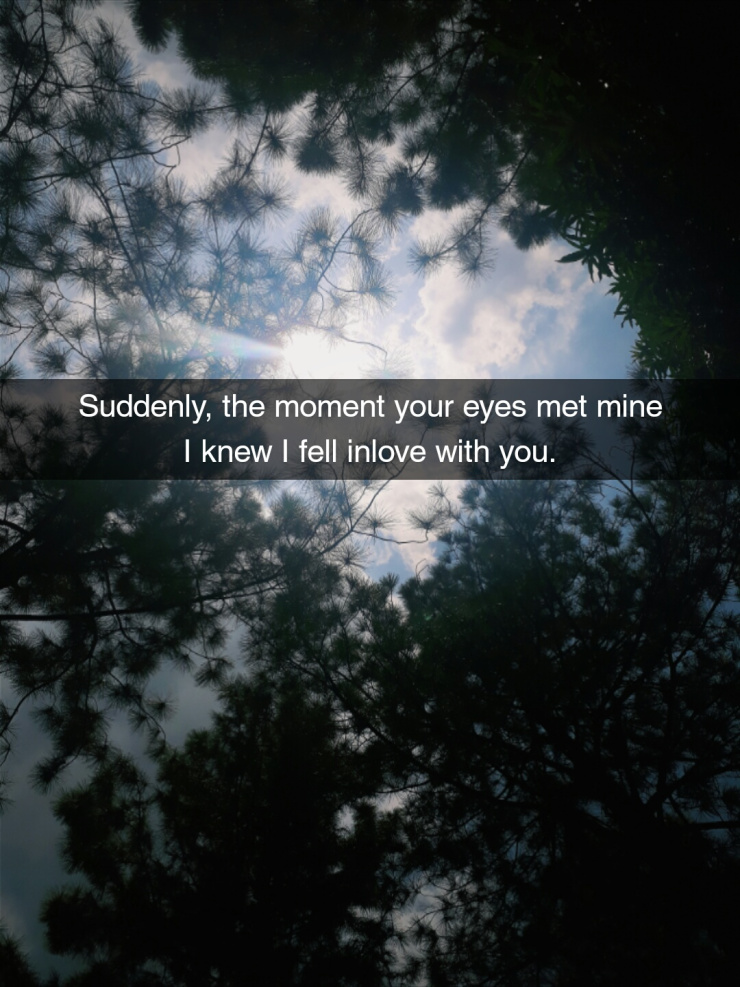 Heart Beat Fast
Butterflies in my stomach
I never felt this way before
And here I am asking myself,
Is this feeling will last?
There's no one in my universe
Until you came unexpectedly
Suddenly, the moment your eyes met mine
I knew I fell inlove with you.
I remembered,
How your lips turned into a smile
And got mesmerized
By your ravishing eyes
It took only you
For my heart to flutter and outburst
It is crystal clear
That my dark clouds
Turned into something colorful
I did try to hide what was real
But my heart has it's own mind
And my mind has it's own heart
Saying that YOU
Is part of my universe now.
I'm inlove with you
With your perfect imperfections
With your flaws
All about you
Is nothing but the best.
Out of 7 billion people in the world,
It's you who caught my eyes
The only thing I knew,
I've always wanted to spend my day with you.
Without questions
Without doubts
I was trapped in this so called unexpected love
And wished that this will lasts.