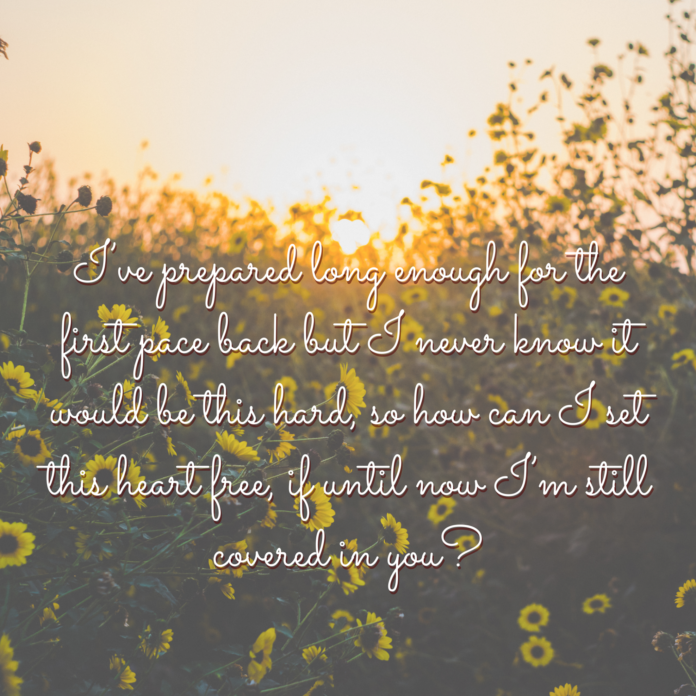 Disclaimer: The views and opinions expressed in this article are those of the authors and do not necessarily reflect the official position of Boiling Waters PH.
I can still remember the sound of your laughter, how you smile and the way you talk. Everything about you still lingers inside my mind, from the day we first met and until the last moment we saw each other, and it's been a very long time, indeed. I still wonder if I ever happened to cross your mind, even just for a single moment. Have you ever thought about me? How am I? Or what am I doing? Well I guess you never did, and you never would.
Even if I wish and pray a thousand times for the two of us, I know it's not going to happen, and it really damn hurts on every part of my heart and soul. I have loved you for so long, I can't even remember the first moment I felt it. This far-flung hope had given me sleepless nights, and a tired heart for years I can't count. And all I got to do is pretend everyday that I am alright, even if I'm not, so I've told myself not to hang on with this mindless dreaming anymore. This is exhausting, this is wearying me out. I can't wait to be freed from this one-sided feeling.
So, just tell me how to get over you 'cause I'll never know how. Show me the way to move on and make myself and my heart open to others. Tell me how can I compensate those wasted times I had for you. I've prepared long enough for the first pace back but I never know it would be this hard, so how can I set this heart free, if until now I'm still covered in you?
While you are busy reading this article, try mo rin makinig sa episode namin:
Sincerely, Steffy
March 31, 2021. All rights reserved.